Lucas Hedges shines as a gay teen forced to undergo conversion therapy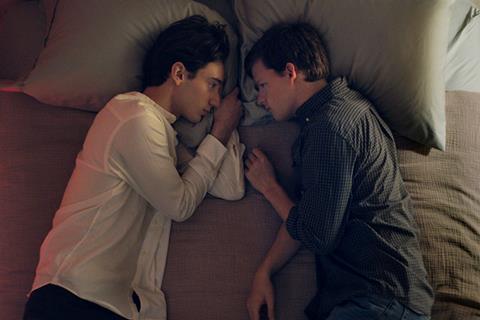 Dir: Joel Edgerton. US. 2018. 114mins
Good intentions go awry in Boy Erased, a sensitively rendered look at a gay American teen sent away for conversion therapy. In his second feature as director, Joel Edgerton has made an eminently worthy drama about the stigma around homosexuality, but his muted approach ends up being a major barrier. As a result, the film strains so honourably to ensure that it doesn't put a foot wrong that it never rises above a tasteful earnestness.
The seriousness of the subject matter inspires a measured, unfussy aesthetic from Edgerton
Lucas Hedges heads up a cast that includes Oscar-winners Nicole Kidman and Russell Crowe, all of whom will boost the film's visibility among art-house crowds. (Boy Erased is slated for a November 2 release in the States, reaching the UK in February.) Based on author Garrard Conley's memoir, the film looks to be an awards contender as well as a boon to champions of LGBTQ rights.
Taking place largely in 2004, Boy Erased introduces us to Jared (Hedges), an Arkansas college student who has news for his Baptist pastor father Marshall (Crowe) and religious mother Nancy (Kidman): he thinks he's gay. Alarmed, they ship him to Love In Action, a conversion camp run by Victor (Edgerton), who believes he can cure gay teens of their affliction.
In comparison to Edgerton's directorial debut, the fiendish psychological thriller The Gift (2015), Boy Erased is far more sobre, shining a light on the persecution of homosexuals and exploring how conservative parents grapple with having a gay child — often to the detriment of that child.
The seriousness of the subject matter inspires a measured, unfussy aesthetic from Edgerton and cinematographer Eduard Grau, who strip the story down to its basics so that there's no room for grandstanding or gimmicks. Even flashbacks to Jared's past homosexual encounters are handled with nonchalance. Such understatement allows the power of Conley's true-life experiences and the cast's naturalistic performances to carry the drama.
But the respectfulness has unintended consequences. Boy Erased doesn't delve too deeply into any of its characters, as if the film were too polite to risk a definitive take on anyone that appears on screen. Unfortunately, that leaves us with mostly surface understandings of who these people are — and how their confrontations change them.
Most notably, the film fails to probe the mind-set of individuals such as Victor, who insists that homosexuality is a choice whose roots can be traced back to sins in the person's extended family. Boy Erased's lack of insight ignores the pernicious nature of homophobia — and also how ingrained the poisonous belief system is. As Jared comes to terms with his sexuality, his inner journey hardly feels revelatory because the conversion centre and its leaders haven't been properly dissected — a failing not shared by Desiree Akhavan's similar recent film, The Miseducation Of Cameron Post.
Still, several emotionally attuned performances help paper over Boy Erased's storytelling weaknesses. Continuing a streak of superb portrayals that includes Manchester By The Sea, Hedges mostly eschews melodramatic fireworks, and although the character remains disappointingly oblique, the actor reveals the scared boy beneath the placid demeanour.
Kidman is a bit affected as a dutiful pastor's wife, but she has some choice moments in which she shines. Edgerton resists the temptation to make Victor a villain, but the writer-director never cracks the character's psychology, which leaves his crucial faceoff scenes with Hedges feeling underwhelming. As for Crowe, he's mostly reserved save for a scene of such unexpected tenderness near the movie's finale that one wishes we could have learned a little more about him beforehand. It's a sentiment that pervades Boy Erased.
Production companies: Focus Features, Universal Pictures, Perfect World Pictures, Anonymous Content, Blue-Tongue Films
Worldwide distribution: Universal Pictures
Producers: Kerry Kohansky-Roberts, Steve Golin, Joel Edgerton
Screenplay: Joel Edgerton, based on the memoir Boy Erased by Garrard Conley
Production design: Chad Keith
Editing: Jay Rabinowitz
Cinematography: Eduard Grau
Music: Danny Bensi and Saunder Jurriaans
Cast: Lucas Hedges, Nicole Kidman, Joel Edgerton, Joe Alwyn, Xavier Dolan, Troye Sivan, Britton Sear, Jesse LaTourette, Cherry Jones, Flea, Russell Crowe