Dir: Jim Sheridan. US. 2009. 110 mins.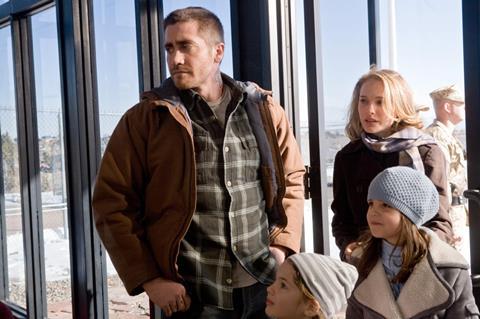 Brothers is that rare animal, a US remake of a fine foreign language film which works on both a creative and thematic level in its conversion to an American setting. Susanne Bier's explosive 2004 film is effectively re-imagined by writer David Benioff and director Jim Sheridan, and their Brothers is tight, tense and emotional, addressing the issue of soldiers returning from the war in Afghanistan in the context of an expertly told melodrama.
Sheridan has always had a knack for drawing exceptional performances from actors and he continues to do so in Brothers
Financed by Relativity Media outside the studio system and distributed by Lionsgate domestically, Brothers is well-positioned to be a slow-building box office player and a contender in the upcoming awards season. The film's profile will be fuelled by the high powered cast of young Hollywood A-listers led by Tobey Maguire, Jake Gyllenhaal and Natalie Portman, each arguably delivering career-best work.
Released on December 4 in North America, and internationally by independents over the next three months, Brothers is the type of intelligent drama which will benefit from awards attention; most international distributors are sensibly going out in January and February as the film's reputation starts to build in earnest in advance of the March 7 Academy Awards.
Bier and her co-writer Anders Thomas Jensen specialise in setting up excruciating moral dilemmas, which sometimes veer on contrivance, yet deliver searing portraits of human behaviour. Sheridan and Benioff remain faithful to this ethos, while developing an authentic fresh milieu in a US military town and a set of newly drawn characters to play out the story.
Maguire plays Sam Cahill, a Marine captain about to embark on his fourth tour of duty in Afghanistan much to the dismay of his wife Grace (Portman) and two young children Isabelle (Bailee Madison) and Maggie (Taylor Geare).
Days before he has to leave, he goes to collect his errant younger brother Tommy (Gyllenhaal) from prison where he has served time for armed robbery. Tommy is the antithesis of Sam, a charming no-gooder who has always balked at the military background and imperious behaviour of their retired marine father (Sam Shepard).
Sam is presumed dead when his Black Hawk helicopter is shot down in Afghanistan, and the family comes together to start the grieving process. Tommy steps up to help Grace and the girls deal with her loss and the two develop a romantic attraction.
But Sam is not dead. Captured by the Taliban, he and a young Marine (Flueger) are starved and tortured before Sam must face an even harder decision. By the time he is rescued and returned to his stunned family in the US, he is a shadow of his former self: haunted, unstable and violent.
Sheridan has always had a knack for drawing exceptional performances from actors and he continues to do so in Brothers. If Gyllenhaal is perhaps too genteel for the part of Tommy, Maguire conveys Sam's internal battles skilfully, and Portman has never been this unaffected as former cheerleader Grace.
Even more surprising are the performances of the two child actors Madison and Geare. Madison in particular is very natural as the older daughter and her face-off with Sam at her sister's birthday party is one of the film's best moments.
Sheridan's only failing is in a weak and abrupt "Hollywood" ending. He offers hope and possible redemption, where Bier chose to take a more sceptical approach.
To sign up for Screen's weekly Reviews Newsletter with all the week's new releases, international openings and full festival reviews delivered free to your mailbox every Friday, please click HERE
Production company
Relativity Media
North American distribution
Lionsgate
International sales
Mandate International
+1-310-255-3700
Producers
Ryan Kavanaugh
Sigurjon Sighvatsson
Michael De Luca
Screenplay
David Benioff, based on the film Brothers, written by Susanne Bier and Anders Thomas Jensen
Cinematography
Frederick Elmes
Production designer
Tony Fanning
Editor
Jay Cassidy
Music
Thomas Newman
Main cast
Tobey Maguire
Jake Gyllenhaal
Natalie Portman
Sam Shepard
Bailee Madison
Taylor Geare
Patrick Flueger
Mare Winningham
CliftonCollins Jr
Carey Mulligan