Rima Das follows up 'Village Rockstars' with this story of an adolescent girl coming of age in a small Indian village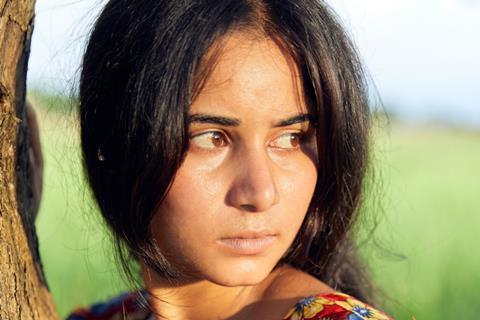 Dir/scr/prod/ed: Rima Das. India. 2018. 95 mins
Fifteen-year-old Bulbul, a schoolgirl in a farming community in Assam, is at an age when she has started to try out her womanhood. She's almost grown, but there is an innocence to her exploration, like a child dressing up in her mother's sari. She is bowled over when a lovelorn fellow student woos her with poetry, but finds herself at odds with strict patriarchal customs of her community. This intimate, naturalistic drama from Rima Das follows Bulbul as she negotiates shame and tragedy, and emerges the other side with a newfound strength.
A heartfelt, acutely honest portrait of rural Indian adolescence
As with Das's previous picture, Village Rockstars - the tale of female empowerment through music - the limitations of a miniscule budget are evident throughout. But the lack of polish hardly matters in this heartfelt, acutely honest portrait of rural Indian adolescence. With a more muted tone and less of the punchy, feel-good optimism of the previous picture, Bulbul Can Sing may not quite match that film's success: Village Rockstars won several prizes, including Best Picture, at the National Film Awards and was the official submission of India for the Best Foreign Language Film category of the 91st Academy Awards. But the film should enjoy further festival interest – it arrives in Busan having premiered in Toronto. Thanks to a magnetic central performance from Arnali Das, and its timely theme, the film should resonate particularly with younger female audiences.
With its depiction of mob-enforced morality and the vulnerability of women in Indian society, there are thematic parallels with Sanal Kumar Sasidharan's controversial Malayalam language picture Sexy Durga. But while Sasidharan's film takes a more gruelling approach – it is social commentary combined with psychological horror – Das uses the gentler, more accessible language of a teenage coming of age picture. Filmed within her own community, using the people of her village rather than trained actors, Das trades the occasional clunky line reading for the unfeigned authenticity which is one of the picture's main assets.
The moments which stand out are those in which Bulbul and her two friends Bonny and Sumu hang out and chat together, scenes which have the kind of spontaneous, intimate social shorthand that doesn't feel scripted. Bonny, like Bulbul, has a secret boyfriend in their school. And effeminate Sumu is at ease with the two girls, who accept him unquestioningly, unlike the village boys who bully him relentlessly and cruelly. But even Sumu, Bulbul's confidante and gossip partner, passes judgement on her behaviour. He comments on her loose hair, warning that a jealous ghost will target her unless she braids it. Bulbul's mother is more direct. "Girls should be modest and calm," she observes pointedly, as her daughter skips around in a flowery dress and climbs trees barefoot.
While her mother longs for her daughter to act with decorum, Bulbul's father would love her to pursue a singing career. It's unlikely to be realised, as Bulbul is a self-conscious singer with a thin voice. Only after she has endured the castigation of her village community and the loss of the friends she cherished does Bulbul finally start to sing for herself.
Production company/international sales: Flying River Films, rimaflyingriverfilms@gmail.com
Producer: Rima Das
Screenplay: Rima Das
Editing: Rima Das
Cinematography: Rima Das
Production Design: Rima Das
Music: Dotora, Kabindra Patowary
Main cast: Arnali Das, Manoranjoan Das, Manabendra Das, Bonita Thakuriya, Pakija Begam