Turkey's Semih Kaplanoglu continues his 'Commitment' trilogy in Cannes Un Certain Regard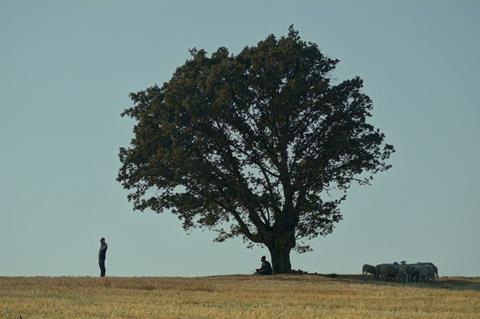 Dir/scr: Semih Kaplanoglu. Turkey. 2021. 148 mins
Farming the land that he inherited from his father in a windswept but fertile corner of Turkey throws up daily challenges for Hasan (Umut Karadag). These he meets with a combination of fatalism and shrewdness, traits which are reflected in his wily wife Emine (Filiz Bozok). But when Hasan and his wife are accepted for Hajj, their imminent pilgrimage to Mecca causes Hasan to question his conscience, and to confront the impact of his choices on those near and dear to him. A slowburner with considerable cumulative power, the latest from Semih Kaplanoglu combines an enveloping sense of place with a pleasingly textured portrait of an imperfect man.
A striking depth and richness to the film's aesthetic
This is the second film in Kaplanoglu's 'Commitment Trilogy', the first of which, Commitment Asli, was Turkey's official submission for Best International Feature Film at the Academy Awards in 2019. Of his previous trilogy, the 'Yusuf Trilogy', the final film, Honey, won the Golden Bear at Berlin 2010. Although this is the first of his films to be shot on digital rather than film, Kaplanoglu opted to use 6k, a decision which brings a striking depth and richness to the film's aesthetic. As such, it benefits from being viewed on a big screen and should be a welcome addition to the programmes of further festivals and, later, specialist streamers.
A tall man, with a slight stoop and a habitual expression of pained melancholy, Hasan shoulders the burden of farming his patch of land, keeping his troubles to himself. But his sharp-eyed wife is wise to most of his secrets, and more besides. It is she who has her ear tuned to the town's rumours, who tips off her husband that the bank is about to foreclose on a loan to a neighbour. Some might see it as a cynical opportunity to profit from another's misfortune, but when Hasan buys the neighbour's land at a knockdown price, he claims that he's doing the man a favour. The dreams that trouble him, of the land turning against him, suggest that he knows otherwise.
Then there's the threat of an electricity pylon which is due to be constructed in the middle of Hasan's tomato field. His connections with the local judge prove to be fortuitous – the pylon is relocated, to a neighbouring field owned by his estranged brother. But Hasan's instinct for self-interest, at all costs, starts to weigh heavily on his conscience as he prepares for his pilgrimage. "Do not go if you have abused someone's rights," says the slick travel agent arranging the trip, stressing that spiritual preparation, as well as a hefty price tag in excess of US$5,000, is necessary to perform Hajj.
Two aspects really stand out in the film. It's strikingly beautiful, the land captured in lush colours, the dinner table loaded with produce suggesting the comparative comfort that Hasan enjoys. But it's a land which is battered by a dry rattling wind which is ever-present in the sound design, a note of caution which warns that survival here is precarious. Perhaps even more intriguing, however, is the way that the unconventional power dynamics in Hasan's marriage are captured, through sly tacit one-upmanship and concealed smirks of triumph. The relationship is not a battleground exactly, but it's not short of emotional traps and passive aggressive pitfalls.
Production company: Kaplan Film Production, Sinehane Productions
International sales: Films Boutique contact@filmsboutique.com
Producers: Semih Kaplanoglu, Furkan Yesilnur
Cinematography: Ozgur Eken
Editor: Semih Kaplanoglu
Production Design: Meral Aktan
Main cast: Umut Karadag, Filiz Bozok, Gokhan Azlag, Ayse Gunyuz Demirci, Mahir Gunsiray