Wang Bing's excoriating treatment of China's anti-rightist campaign is a 'Shoah' of our time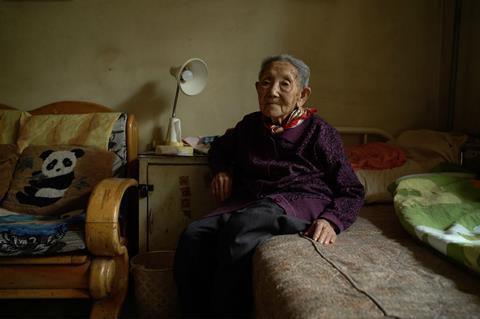 Dir/scr. Wang Bing. France/Switzerland. 2018. 496 mins.
Starting in 1957, it took less than five years for thousands of Chinese detainees to slowly starve to death in Gobi Desert gulags, all victims of the Communist Party's attempt to eradicate ideological discord (the 'anti-rightist' campaign). It has taken Wang Bing 13 years to compile extensive testimonies that recount their traumatic ordeal, and it takes more than eight hours for his chronicle of this little-acknowledged chapter of history to unspool. The longest film to ever screen in Cannes' official selection, this essential documentary is necessarily, unflinchingly grim; the cinematic equivalent of walking in the survivors' shoes, and a complex, challenging but crucial viewing experience that burrows its immense sorrows deep into the audience's bones.
A shorter version of Dead Souls would not have the same near-overwhelming cumulative impact
Fresh from his Locarno Golden Leopard win for the significantly shorter but no less bleak Mrs. Fang, Wang's latest is destined for a prolonged festival run, as with the bulk of the auteur's output to date. Dead Souls is also destined to earn worthy comparisons to Claude Lanzmann's Shoah — not only by virtue of its subject matter, use of first-hand interviews and length, but through its masterful wielding of the power of immersion. Ever the proponent of giving a topic as much time as it takes to do it justice (as his nine-hour factory worker doc West of the Tracks and 14-hour oil industry piece Crude Oil already established), Wang understands that some stories can only truly beunderstood over an extended period. While a shorter version of Dead Souls could easily include all the relevant details, it would not have the same near-overwhelming cumulative impact.
The filmmaker himself first started exploring China's anti-rightist campaign, which immediately predates the country's Cultural Revolution, in the process of preparing his fictional feature The Ditch. Wang also examined the so-called re-education camps in his 2007 documentary Fengming, a Chinese Memoir; however rather than using one woman's plight as a case study of the period's widespread horrors, Dead Souls wrestles its heart-wrenching contents from an array of similar accounts.
Canvassing more than 120 survivors but focusing on approximately a dozen subjects, primarily men, Wang dives into a climate of persecution, incarceration and state-sanctioned killing. As the now-elderly interviewees recall, the 1950s regime urged party members to voice their criticisms, only to swiftly round up those who spoke out, and then condemn the outcasts to labour sites in Jiabiangou and Mingshui in the nation's northwest. The powers-that-be didn't just insist on dispensing with the supposed five percent of dissidents within the population — they enforced that figure strictly, no matter who was caught in the fallout.
In what some were told was a short-term arrangement, the inmates were expected to work but barely eat, with rations limited to 250 grams of grains per day. Across individual discussions averaging 30 minutes each, the documentary fleshes out the brutal reality of being left to wither and die in squalor: the sleeping in ditches in all kinds of weather; the swelling and then shrinking of limbs and faces as malnutrition took hold; the growing body count and increasingly lax burial methods; and the desperate food-gathering measures deployed, including stealing, hoarding and cannibalism, to stave off the grim reaper.
Shot by Wang with his usual naturalistic approach, the film's subjects unburden their harrowing tales of hardship from their modest living rooms and even their beds, with sparing pans and zooms adding all the emphasis needed. While the various interviewees are distinguished by their different temperaments — all still shell-shocked, but ranging from quietly solemn to visibly angry — the writer/director reserves his own emotive flourishes for the documentary's other inclusions. Attending a funeral service, following the return of several survivors to the site of their suffering and chatting with a farmer living in the area now, Wang's camerawork is jerky and urgent to a subjective extreme. The same proves true in some of the feature's most affecting and lingering sequences: roving over the dirt of the desert and spying unearthed skeletal remains scattered across the surface (footage which Wang also used in his half-hour short Traces).
Production companies: Les Films d'Ici, Adok Films, ARTE France Cinéma, CS Productions
International sales: Doc & Film International, sales@docandfilm.com
Producers: Serge Lalou, Camille Laemle, Wang Bing, Louise Prince
Editing: Catherine Rascon
Cinematography: Wang Bing