Dir. Kevin Tancharoen. US. 2009. 107 mins.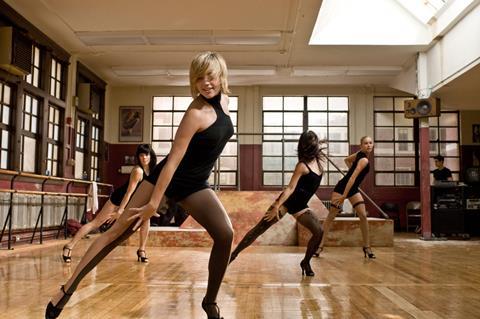 The notion of fame has evidently changed in the 30-odd years since Alan Parker made Fame. In his Oscar-nominated film, gifted students at a New York school for the performing arts were told that fame costs, and they were going to pay for it – famously, in sweat.
Fame is cheap these days, however, and early on in this "re-imagining" of the "franchise", Debbie Allen - now raised from dance teacher to the school's principal – warns 2009's batch of wannabes that "you're here to learn how to be a performing artist, not for fame." "Success is not fame," she adds, later on.
But really, the title is the same and so, pretty much, is the story: what's gone, thankfully, are the cheesy legwarmers of the 1982/83 MGM spin-off TV series – this is no primary coloured High School Musical.
Tancharoen uses the stories as a simple springboard to some rousing dance sequences and interesting turns in the classroom from Neuwirth and Mullally in particular.
Fame instead is infested with the grittier spirit of Parker's original; the storylines are by-now hackneyed and there are far too many for any one to have a real impact. But this can easily be overlooked in film's "let's put on a show" rush towards infectious dance routines, expertly choreographed and imaginatively-visualised.
In fact Fame's overall look (darker, grainy filters, slow-mo, split-screen) gives it an edgier feel and a shot at the Step Up crowd, despite the bland script. For this picture is unable to match the real-life drama of American Idol and countless other TV shows. Fans of the original won't be offended by anything in here, or the chance to view it again with their offspring – for the older demographic, first-time director Kevin Tancharoen and his team have added some sprightly cameos from Kelsey Grammer, Bebe Neuwirth, Megan Mullally and Charles S. Dutton as the academy's teachers. Going out wide domestically on September 25 – and day and date in some territories including the UK – this will test whether the 80s revival has cinematic legs.
Fame is structured in four parts – freshman, sophomore, junior and senior years at the performing arts school – and the storylines are split several ways (the characters are not the same as the 1980 film; no Leroy stands out either).
Chief amongst them is possibly the dullest; a cheerful young Gilbert O'Sullivan-style pianist/singer (Brook) and his anxious, not-overly-talented girlfriend (Panabaker). Other strands have more life: that of actor-rapper Malik (Pennie); dancer Alice (Madonna lookalike Payne); pianist-repressed singer Denise (Naughton) and particularly failing dancer Kevin (Paul McGill).
But former choreographer Tancharoen hasn't been gifted with much in the way of plotting here and rightly uses their stories as a simple springboard to some rousing dance sequences and interesting turns in the classroom from Neuwirth and Mullally in particular. (Charles S. Dutton comes off slightly worse, telling the students "there's no room in the theatre for cowards!" or "get out of your brain, Jenny!" Kelsey Grammer, as a piano teacher, chimes in with the achingly predictable: "You've got talent – let's see what we can do with it.")
But Tancharoen's background shows and steps in to save the film: highlights include an infectious rap in the canteen, a Hallowe'en "Carnevil", and a show-stopper in a club, courtesy of Naughton. The final, graduation, performance, can't really match, and there is a tendency throughout the picture for Madonna-style crotch shots as the dancers leap into the camera, more MTV-suited, perhaps, than a giant cinema screen.
Irene Cara's legendary theme tune doesn't surface until the closing credits; Fame's all-new score is a surprise at the get-go, but ultimately a welcome one.
To sign up for Screen's weekly Reviews Newsletter with all the week's new releases, international openings and full festival reviewsdelivered free to your mailbox every Friday, please click HERE
Production companies
MGM Pictures
Lakeshore Entertainment
United Artists
International sales
Lakeshore Entertainment
+ 1 310-867-8000
Producers
Tom Rosenberg
Gary Lucchesi
Richard Wright
Mark Canton
Screenplay
Allison Burnett, based on the motion picture Fame, written by Christopher Gore.
Cinematography
Scott Kevan
Production design
Paul Eads
Editor
Myron Kerstein
Main cast
Asher Brook
Kristy Flores
Paul Iacono
Paul McGill
Naturi Naughton
Kay Panabaker
Kherington Payne
Collins Prnnie
Walter Perez
Anna Maria Perez de Tagle
Debbie Allen
Charles S. Dutton
Kelsey Grammar
Megan Mulally
Bebe Neuwirth