'Constructed reality' feature from Werner Herzog follows a Japanese company which sells fake friends and family members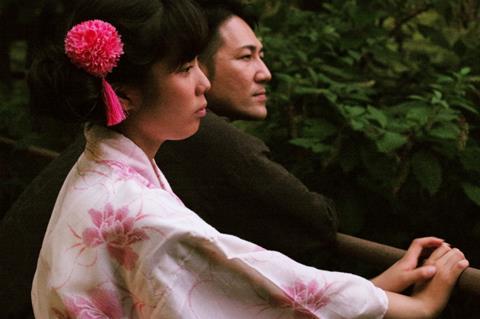 Dir/scr Werner Herzog. Japan. 2019. 89 mins
Money can't buy you happiness but it does get you a comforting imitation of life in Family Romance LLC. The latest Werner Herzog venture takes its inspiration from the Japanese company that has thrived on hiring out actors to pose an everything from friends and family members to wedding guests and funeral mourners. Company founder Yuichi Ishii stars as himself in a drama which is scripted and sculpted around the reality of what he does. The approach has its virtues and failings but doesn't entirely sustain a feature. The abiding impression is of an intermittently fascinating film that is a minor work in the ever burgeoning Herzog canon.
Herzog is a dispassionate observer of all these lonely people and doesn't seem incline to judge
Family Romance begins near Yoyogi Park in Tokyo. Yuichi Ishii awaits an important date. He is impeccably dressed and only a clasping and unclasping of his hands suggest any sign of anxiety. He is to meet the supposedly 12 year-old Mahiro Tanimoto. "I am your father," he patiently explains before they head into the park, enjoying the cherry blossom season with the rest of the crowd. He apologises for leaving her as a child, explaining that he has a new family now but wants to create a better future relationship with her. Extreme close-ups invite us to eavesdrop on what feels like a therapy session. The fact that he has been hired by Mahiro's mother to play her father makes the situation both heartwarming and creepy. It is almost as if a futuristic Philip K Dick scenario has come to pass.
Yuichi works for an organisation called Family Romance that can provide whatever your heart desires, although we never learn the cost of their services. Herzog's version of a reality television series is constructed around the growing bond between Yuichi and Mahiro and a glimpse into the company's activities that stretch from providing a fake father at a wedding (the real one is an unreliable drunk) to helping someone re-live the euphoric moment of being a lucky winner in the lottery. The young woman paying for a paparazzi-style style public stalking that might boost her online fame seems especially sad.
Herzog is a dispassionate observer of all these lonely people and doesn't seem inclined to judge. There is a lofty remove at times as the narrative is punctuated by hovering drone shots above a Tokyo bursting with trees in bloom and countless anonymous individuals scurrying about their lives. The gentle strains of Ernest Reijseger's cello and voice based score add to the air of tranquility.
The most compelling element in Family Romance LLC is the incidental colour along the way as the "father" and daughter pet the residents of a Hedgehog Cafe or he visits a robot hotel seeking inspiration for where the company might go next. The hotel even has robotic fish in the fish tank.
The film generally leaves the viewer to determine the morality of what the company does. What is the value of reality when illusion can be so easily bought? Do you cross a red line when you deliberately mess with the truth? It is the kind of situation that might provide fertile material for a Michel Gondry or a Charlie Kaufman film.
Beyond the first hour, Family Romance LLC starts to falter, growing ponderous as it dutifully follows the fairly predictable emotional entanglement between Yuichi, Mahiro and her needy mother (Miki Fujimaki). You suspect the material might have more readily lent itself to a Herzog documentary. Here you rather miss his lugubrious narration, wry asides, and ability to entertain us with another illustration of the old maxim that there is nothing stranger than people.
Production companies: Skellig Rock Inc
International sales:Film Constellation info@filmconstellation.com
Producer: Roc Marin
Cinematography: Werner Herzog
Editor: Sean Scannell
Music: Ernest Reijseger
Main cast: Yuichi Ishii, Mahiro Tanimoto, Miki Fujimaki, Takashi Nakatani