A transgender teen navigates the social hierarchy at her new Jerusalem school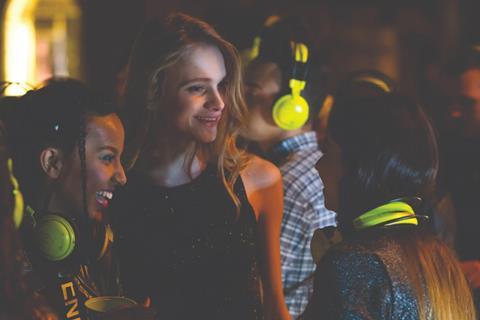 Dirs/scr: Sharon Maymon,Tal Granit. Israel/Germany. 2018. 97mins
Eighth Grade, Ladybird and Booksmart are just three recent titles that have signalled a golden age for films about the female teenage experience. Flawless (Haneshef) can't avoid seeming small beer by comparison. Sharon Maymon and Tal Granit's well-intentioned tale confronts contemporary issues around trans identity, racism, prejudice and female empowerment, but still emerges as an awkward, old-fashioned affair that shifts from snarky Mean Girls wannabe to cautionary melodrama. Youth-focused festivals might show some interest but commercial prospects could be limited.
Comes across as an older person's view of modern teenage anxieties
Flawless begins in familiar high school territory with mysterious new girl Eden (model and transgender actor Stav Strashko) entering a well-defined world of cool kids, snooty cliques, brainless bullies and persecuted geeks. Living with her father and her two sisters, she is making a fresh start at a new school in Jerusalem. She is befriended by black vlogger Tiggist (Netsanet Zenaneh Mekonnen) and her best buddy Keshet (Noam Lugasy), who long for perfect looks and dream dates to the forthcoming prom. They bat back the bitchy, racist remarks of the school's queen bees with supposedly witty retorts and brave defiance.
Unfortunately the insults are just ugly and the repartee lacks punch, resulting in some far from sparkling verbal skirmishes. Some of the bright and breezy dialogue jars, especially so in the case of the eternally sassy Tiggist. "That dress is amazeballs, " she enthuses. Tiggist and Keshet warm to Eden's vulnerability as a shy, tall, willowy, flat-chested girl, unaware of her closely guarded secret that she is transitioning from male to female. Why they don't remotely suspect this is just one of the ways in which the screenplay stretches credibility.
Not as funny as Mean Girls, nor as sweet as, say, Love, Simon, Flawless settles into a familiar high school groove with Eden winning a devoted admirer in geeky outsider Itai (Arad Triffon Reshef) who is mercilessly bullied by the school jocks. It then heads in a very different direction. Lured by creepy human organ trafficker Keren (Assi Levy), the three girls head to Kiev, each prepared to sacrifice a kidney and use the payment to buy the cosmetic procedures they most desire - breast enlargement for Tiggist, a nose job for Keshet and breast construction for Eden.
This element of the plot could serve as the basis of an Eli Roth horror, and there is a frisson of menace when the trio arrive at a sinister Ukrainian clinic. Yet the whole trip is treated lightly, the girls are amazingly biddable and the consequences feel more like a plot contrivance than anything to be taken seriously. The return to high school in Jerusalem and subsequent revelations, family reunions and reconciliations feel like much safer ground.
Stav Strashko gives a competent performance as Eden, but Flawless never makes the most of its many worthy elements. The comedy is obvious and the drama is sentimental. Despite name checking Kim Kardashian, highlighting selfie obsessions and vlogging, it comes across as an older person's view of modern teenage anxieties rather something that carries the ring of authenticity.
Production companies: Pie Films, Pallas Films, United King Films
International sales: Beta Cinema Thorsten.Ritter@betacinema.com
Producers: Osnat Handelshan Keren, Talia Kleinhendler, Moshe Edery, Leon Edery, Thanassis Karathanos, Martin Hampel
Cinematography: Giora Bejach
Production Design: Ehud Gutterman
Editor: Einat Glaser-Zarhin
Music: Ivri Lider
Main cast: Stav Strashko, Netsanet Zenaneh Mekonnen, Noam Lugasy,
ends