Sean Breathnach's feature debut is the Irish-language tale of an isolated man forced to venture into the world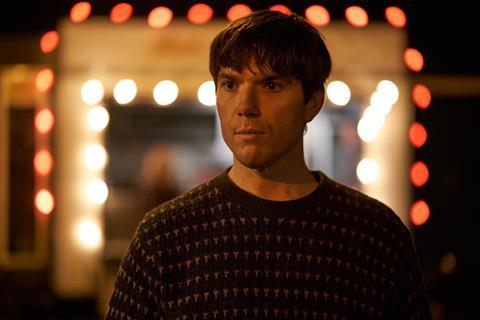 Dir: Sean Breathnach. Ireland, 2021. 93mins
Growing up is hard to do at any age but in Foscadh (Shelter) a cosseted young man has to fight against a lifetime of being told he is ill-prepared for this world. Sean Breathnach's Irish-language feature debut transforms elements of Donal Ryan's novel The Thing About December into a dour, jarring coming of age drama. The bleak heartbreak of the story makes for a challenging film.
Colm Hogan's cinematography brings out the beauty and tranquility in the soggy fields, mossy trees and rugged landscapes
A family farm in the wilds of Connemara has been a place of refuge for naive twentysomething John Cunliffe (2020 Screen Star Of Tomorrow Donal O Healai). When his mother dies, John must engage with a world from which he has long been protected. It is hard to know what to make of him. We never discover if he is slow-witted or suffering from some kind of disability. This is not a film that likes to spell things out.
John's pudding-bowl haircut, unflattering wardrobe and lack of social skills make him a figure that others might ridicule. We are only left to surmise the bullying and rejection he has experienced in this remote rural community. O Healai plays him as someone permanently startled by life, or as if experiencing everything for the first time. Hunched and hesitant, he tends to walk like a zombie and may have a voice but rarely uses it. There is also an ambiguity to John expressed in the facial expressions that O Healai assumes. This is a man who needs protecting but also has the look of someone who could turn around and kill you. It is a combination that makes for a complex underdog, and Breathnach doesn't make it easy to find him completely sympathetic.
When John is advised that it is time for him to stop living like a ghost, we have a fair notion of where this might be heading. Breathnach works against any sentimental notions and surprises with the intensity of some scenes, including a bedroom encounter that comes distressingly close to rape. A brutal attack on John seems to come from nowhere, landing him in hospital and threatening the loss of his sight. The hospital visit brings him into contact with a potential friend in fellow patient Dave (Cillian O'Gairbhi) and with caring nurse Siobhan (Fionnuala Flaherty).
John's world seems to divide into those who offer him compassion and those who seek to exploit him; the latter grow as his land could prove lucrative as the site of a wind turbine farm. The way in which he negotiates a string of new connections becomes the hub of film about loneliness, isolation and letting go of the past. Moving on is both a physical and emotional journey for John, especially as he begins to develop feelings for Siobhan, who Flaherty invests with a winning warmth and easy humour. The fact we learn so little of her background or current circumstances means we know as much as John does, but that still leaves the character feeling underdeveloped.
Foscadh was shot in north county Galway, and Colm Hogan's cinematography brings out the beauty and tranquility in the soggy fields, mossy trees and rugged landscapes. It is easy to see how the isolation might comfort but also imprison, and John's slow journey towards discovering if he could ever leave this land lies at the heart of the film.
Production companies/contact: TUA Films (formerly Magamedia ) magamedia@gmail.com
Producer: Paddy Hayes
Screenplay: Sean Breathnach based on the novel The Thing About December by Donal Ryan
Cinematography: Colm Hogan
Editing: Conall de Cleir
Production design: Margot Cullen
Main cast: Donall O Healai, Fionnuala Flaherty, Cillian O'Gairbhi