A drug-fuelled escape to Southeast Asia becomes a nightmare descent into debauchery for Finnish director Joonas Neuvonen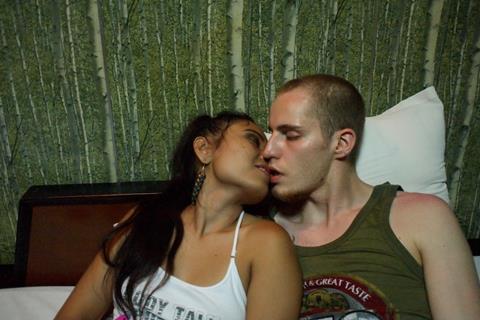 Dirs: Joonas Neuvonen. Finland. 2020. 98mins
Dark, daring and deeply disturbing, Joonas Neuvonen's follow-up to his award-winning debut Reindeerspotting: Escape From Santaland, about young drug users in Lapland, delves into the same hellish underbelly of addiction and crime. This time it unfolds not in the frozen north but the hothouse of Southeast Asia, where a party-hard trip turns into both a murder mystery and a journey of psychological introspection. "The truth of what happened can't be seen from the outside," warns Neuvonen early on, and Lost Boys quickly immerses its audience in explicit extremes of drugs and debauchery. Yet, underneath all that wilful antagonism — and there is an argument that some footage has been included to provoke — is an unflinching portrayal of how easy it is for marginalised people to slip through the net.
Predatory communities encourage and enable a total abandonment of responsibility
The film makes its international premiere at CPH: Dox after a successful domestic release late last year. Strong word of mouth and its intriguing real-life subject matter could entice viewers further afield, particularly if it finds a home on a streaming platform where crime documentaries have become so successful over recent years.
In 2010, after Finnish drug pushers Jani and Antti — the protagonists of Reindeerspotting, which won the top prize at Locarno Critics Week – are released from a seven-year prison sentence, they and their sometime-friend Neuvonen travel to Thailand for a celebratory party trip. Neuvonen takes his camera, and documents the drink, drugs and dalliances with prostitutes. When Neuvonen flies home, Jani and Antti stay to travel to Cambodia and almost immediately disappear without a trace. When Jani eventually turns up dead (a victim of suicide, according to the police) Neuvonen travels back to Southeast Asia in an attempt to find out what happened.
The film's title brings to mind both JM Barrie's 'Peter Pan', whose band of unwanted boys live a perpetual childhood in Neverland, and Joel Schumacher's 1980s vampire movie about a group of immortal blood-sucking teens. Neuvonen's descent into self-induced madness touches on both of those themes, as his travels through Thailand and Cambodia spotlight predatory communities which encourage and enable a total abandonment of responsibility — the prostitutes use sex and drugs to keep the tourists in a submissive state of "infantile contentment" . It's also a place where a large proportion of young people never get the chance to grow up.
Working with co-director Sadri Cetinkaya (who also edits with Venla Varha), Neuvonen stitches together fly-on-the-wall footage of the trio's initial trip (partying, explicit sexual encounters and up-close drug use) with that of his desperate hunt for Antti and the truth. He was eventually incarcerated in Finland for drug trafficking, which delayed the film's release, and is also dramatised here. Lost Boys is a frantic, often frightening collage of desperate behaviour, from the drug benders to Jani's intense relationships with two local prostitutes; the second of whom, Lee Lee, was present at his death, and becomes the lynchpin of Neuvonen's Cambodian search.
There are plenty of attempts to give the documentary a cinematic feel, with noir-ish scenes of shadowy alleyways and smoky clubs, and an overwrought Hunter S Thompson-esque voiceover; seemingly the inner monologue of Neuvonen as he reflects on his experiences from his Finnish prison, but delivered by Tom of Finland actor Pekka Strang. Yet the film says the most in its more simple sequences; a close-up of Jani's face as it moves from ecstatic grin to vacant stare after shooting up, club girls whose blank expressions seem not to belong to their writhing bodies; a long shot of slum kids astride a peeling carousel reflected in filthy sewage water.
The most powerful moments of all are the candid face-to-face talks with some of the prostitutes they encounter, most notably Lee Lee, who talk about lives filled with pain, exploitation and the total absence of options. These make it clear that, in modern Cambodia — a country still held prisoner by its violent past — a great many innocent souls are lost every day.
Co-director: Sadri Cetinkaya
Production companies: Helsinki-Filmi, Tekele Productions
Contact: Helsinki-Filmi helsinkifilmi@helsinkifilmi.fi
Producer: Mila Haavisto
Screenplay: Sadri Cetinkaya, Joonas Neuvonen, Venla Varha
Editing: Sadri Cetinkaya, Venla Varha
Cinematography: Sadri Cetinkaya, Joonas Neuvonen, Arttu Nieminen, Arsen Sarkisiants