A 30-something Korean woman strives for independence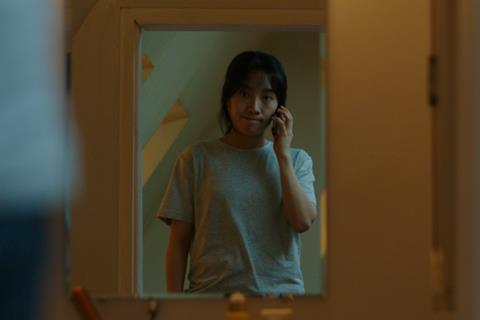 Dir/scr: Han Ka-ram. South Korea. 2018. 94mins
In her impressive feature debut, Han Ka-ram focuses on the difficulties faced by young adults in Korea; a theme frequently explored by the country's young filmmakers. Han's approach to the topic, in which she gives her leading character (played by the superb Moon Choi) more autonomy to make her own choices and shun social norms, makes Our Body stand out as one of the year's most notable Korean independent features.
Moon Choi (Okja) delivers a nuanced and dedicated performance
Having premiered in the Discovery Section of this year's Toronto Film Festival, Han's film will make its Asian premiere in Busan where it's bound to further resonate. Subsequent festival exposure is likely for this project, which was produced by the Korean Academy of Arts (KAFA).
The narrative follows Ja-young (Moon Choi), a 31-year-old woman who, having graduated from one of the leading universities in Korea, seems to have a secure life path carved out for her. After years of preparing for the civil servants' exam, however, she suddenly decides not to take it; that she should throw away a position that provides stablitity in a society where unemployment remains high both perplexes and angers her mother.
Instead, Ja-young takes up temporary work offered by a high school friend, although it's through contact with a mysterious local jogger Hyun-joo (An Ji-hye) that she encounters happiness and freedom from societal pressures. Alone one evening, she is examining her life and perceived failures in a park near her house when the beautiful Hyun-joo runs into view. Ja-young repeatedly returns to the park, hoping to meet the object of her curiosit: she fixates on her as being ideal.
Facing opposition and criticism from many of those around her, Ja-young casts aside the decisons being made for her by others and begins to be influenced by Hyun-joo and her approach to life.
As the pair run through the streets of Seoul, along the city's river and up its mountains, the Korean capital's vast and diverse metropolis is juxtaposed by a narrative that reveals the social conformity that runs rife through its populace. This subtle aesthetic reinforces Han's understanted approach, which doesn't rely on moments of intense drama to drive the narrative.
As Ja-young, Moon Choi (Okja) delivers a nuanced and dedicated performance, solidifying her position as one of Korea's rising stars following her award-winning role in Lee Joon-ik's Anarchist From Colony.
Production company: Korean Academy of Film Arts
International sales: M-Line Distribution, sales@mline-distribution.com
Producer: Sue Park
Cinematography: Lee Sung-eun
Production Design: Kim Young-tak
Editing: Han Ka-ram
Music: Lee Soo-yeon, Lee Hae-in
Main cast: Moon Choi, An Ji-hye, Kim Jung-young, Lee Jae-in, Susanna Noh