After being abandoned by his parents years before, a young Chinese boy attempts to make a life in his uncle's roadside motel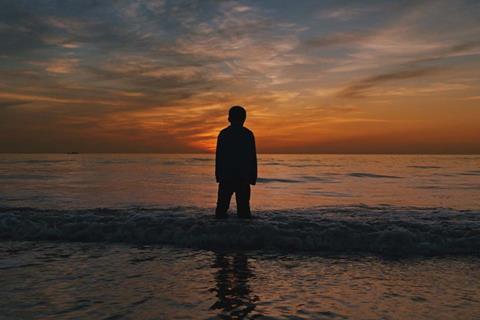 Dir: Sun Aoqian. China. 2019. 106mins
Left, aged three, by parents who went to work abroad, 11-year-old Xiaojie (Yu Kunjie) fills the gaps in his life with an uncle, a cousin and a boundless, anarchic imagination. The phenomenon of the 'left-behind' children of migrant workers is explored in a picture which fizzes with energy and crackles with ideas. Like his pinballing little outlaw of a protagonist, first time feature director Sun Aoqian gleefully tears up anything that looks remotely like a rulebook. The result is a bracingly original debut picture which balances an earthy humour against the pathos of the child's eventual loss of innocence.
Eschews at every turn the prettification which is frequently present in films about childhood
Screening in Macao following its premiere in Busan, Over The Sea should secure further festival slots and may also catch the eyes of Asian-specialist arthouse distributors and anyone with an interest in promising new voices in the cinema of the region. It's a calling card not just for Sun, but also for cinematographer Zhou Cong and, especially, for young newcomer Yu Kunjie, whose irrepressible physicality in the central role drives the picture.
A tranquil opening scene, soundtracked by wind chimes and the twittering of birds, shows a mother and her cooing baby, beatific in a cot slung between the branches of orchard trees. Later, the woman drives away on a motorbike with a man, leaving a child watching from the door. It's a deliberately romanticised image coloured by fading memories that Xiaojie has created for himself.
It's also a stark contrast to the rest of the picture which eschews at every turn the prettification which is frequently present in films about childhood. The camera captures grime caked fingernails and fat-encrusted extractor fans; the language is unvarnished and unsentimental (Xiaojie is affectionately referred to as "monkey", "runt" and "you little shit").
The world that Xiaojie inhabits, bunking in his uncle's (Sun Xinfu) provincial roadside motel and bantering with the drunks and reprobates that frequent it, is unforgiving. But it's one in which the child is supremely comfortable. A long tracking shot follows Xiaojie as he bounces around the motel, all windmill limbs and high spirits. It sets up his character beautifully – he is cheeky, loud and seemingly impervious to the mostly good-natured insults which are hurled his way. His uncle is his guardian but Xiaojie is emotionally attached to his cousin Bird (Rebecca Li); in her he finds both a surrogate mother figure and a playmate.
So far, so social realist. But then Sun adds quirky musical devices – a three piece band occasionally wanders through the shot – and elements of fantasy. Xiaojie's fascination with the sea (he is preparing a school presentation on the subject) spins off to a darker place as the motel clientele feed him stories of sea monsters. And an unsettling waking-dream sequence on a rusted wreck of a boat is peopled with the ghosts that lurk in Xiaojie's mind.
Shadows arrive in Xiaojie's life in the form of an accident which leaves his uncle with crutches and a crippling hospital bill. Meanwhile Xiaojie gets his first taste of adult hypocrisy when he is accused of dishonesty by his cousin and then encouraged to lie about a different matter. A closing scene, which includes a nod to the final shot of The 400 Blows, is impressively handled: Xiaojie's resigned stillness and silence is particularly expressive given the contrast it provides to the noisy buoyancy of the child we meet at the start of the story.
Production company: Shanghai Turan Movie Co.
International sales: Edko Films Ltd. info@edkofilms.com.hk
Producer: Dun He
Screenplay: Sun Aoqian, An Jier
Editing: Du Guangwei
Cinematography: Zhou Cong
Production design: Zhao Mingsheng
Music: Chen Xueran
Main cast: Yu Kunjie, Rebecca Li, Sun Xinfu, Lan Hailong, Wang Kun