Dir: Nicole Holofcener. US. 2009. 91 mins.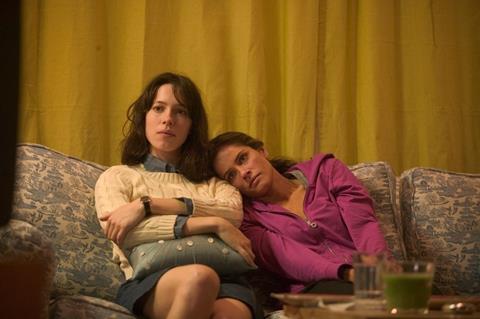 The difficulty of finding lasting happiness informs every frame of writer-director Nicole Holofcener's comedy-drama Please Give. As she did previously with Lovely And Amazing and Friends With Money, Holofcener reveals a deft understanding of female relationships, and with the help of a very strong cast, she presents a series of complex characters that are among her very best.
Keener, Peet and Hall all shine as women plagued with self-doubt who respond to those insecurities in strikingly different ways.
A recognised filmmaker with a solid if modest commercial track record, Holofcener should expect her usual audience of sophisticated, female-driven crowds when Sony Pictures Classics releases Please Give on April 23. Aided by strong reviews, Please Give could be a sizeable hit in the indie realm.
Married New York couple Kate (Catherine Keener) and Alex (Oliver Platt) own a successful business which resells antique furniture belonging to the recently deceased. Death is on their minds at home as well as they secretly wait for their 90-year-old next-door-neighbour (Ann Morgan Guilbert) to die so they can purchase her apartment and add it to their own.
But their lives become more complicated when they befriend the neighbour's two very different granddaughters: conceited and gorgeous Mary (Amanda Peet) and sweet and withdrawn Rebecca (Rebecca Hall).
As she demonstrated in her previous films, Holofcener is less concerned with plotting than she is in investigating the behaviour of her characters. This approach – coupled with her uncomplicated, dialogue-heavy mise-en-scene – can lead to charges that her films are slight or inconsequential. But when she assembles as many relatable and interesting personalities as she does in Please Give, it feels churlish to complain about her perceived shortcomings as a filmmaker.
Beyond Holofcener's gift for naturalistic, funny dialogue, she is also able to both satirise and empathise with the failings of her characters, and in Please Give she's particularly good at commenting on the nagging unhappiness of Kate and Alex. Interestingly, the spouses never fully articulate the discontent they feel about their marriage, but their quiet desperation crops up in other ways: through Kate's frantic need to help the less-fortunate, and Alex's flirtations with Mary. To her credit, Holofcener never explains their actions, instead letting the audience extrapolate from the behaviour presented.
All her characters are satisfyingly complex and even Mary, Please Give's most insensitive soul, has moments of real tenderness. Without resorting to quirkiness, Holofcener's characters manage the nifty trick of being both thoroughly original and immediately recognisable.
Working with three generations of actresses, Holofcener gets across-the-board great performances. As Abby, Kate and Alex's angst-filled daughter, Sarah Steele plays a believable teenager who's filled with uncertainty and petulance. Guilbert cuts through the typical grumpy-old-lady clichés to make the 90-year-old neighbour exasperating but also very funny. And Keener, Peet and Hall all shine as women plagued with self-doubt who respond to those insecurities in strikingly different ways.
To sign up for Screen's weekly Reviews Newsletter with all the week's new releases, international openings and full festival reviews delivered free to your mailbox every Friday, please click HERE
Production company
A Likely Story
Domestic distribution
Sony Pictures Classics
International Sales
Sony Pictures
+ 1 212 833 8833
Producer
Anthony Bregman
Screenplay
Nicole Holofcener
Cinematography
Yaron Orbach
Production designer
Mark White
Editor
Robert Frazen
Music
Marcelo Zarvos
Main cast:
Catherine Keener
Amanda Peet
Oliver Platt
Rebecca Hall
Sarah Steele
Ann Morgan Guilbert
Thomas Ian Nicholas