Billie Piper makes her directorial debut with this unconventional, raw take on the romantic comedy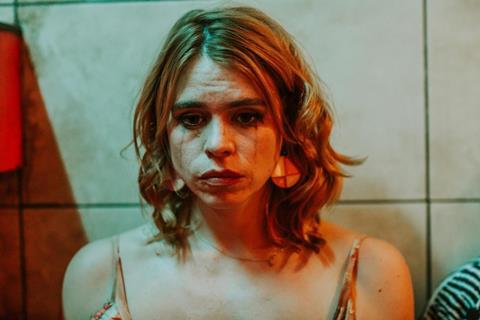 Dir/scr: Billie Piper. UK. 2019. 91mins
Eccentrics run rampant in Rare Beasts, a spirited but far too indulgent study of a difficult woman in a difficult relationship with a difficult man. Making her directorial debut, actress Billie Piper emphatically throws caution to the wind, seeking nothing less than an unhinged portrait of modern life that strips away the niceties and clichés of the romantic comedy in order to arrive at something painful and true about love and commitment. And to be sure, there are moments where the film's studied quirkiness achieves something close to Piper's objective, but the movie is so maddeningly uneven and brazenly combative that it's hard to surrender to its ambition.
When the ingredients are mixed just right, the film can be disarming
Screening in Critics' Week at Venice, the movie could have some commercial potential in its home market because of Piper, who also stars. But expect the reaction to Rare Beasts' to be polarising, which may limit theatrical opportunities.
Piper plays Mandy, a single mother who is deeply cynical about love — as well as a lot of other things. A proud nihilist, she goes on a date with Pete (Leo Bill), who is abrasive and perhaps misogynistic, and yet she finds herself slowly becoming smitten because there's an authenticity to him. However, their courtship will prove challenging — not least because of her young son Larch (Toby Woolf), who has pronounced behavioural issues.
Rare Beasts announces early and often that it won't adhere to cookie-cutter formula, featuring everything from fantasy musical segments to frank conversations about dating norms and society's impossible beauty standards. But the film's distinguishing trait is its tonal volatility: Piper has cited Paul Thomas Anderson as a key influence on Rare Beasts, and one imagines that she's striving to craft the same off-kilter reality that he wove into Punch-Drunk Love, which, like her film, has a nervous, unsettled quality.
Unfortunately, while Piper's screenplay takes aim at plenty of timely topics, including gender inequality and self-improvement fads, Rare Beasts rarely moves beyond a simplistic observation that the modern world makes us crazy. This notion is expressed not just through the construction of the three principal characters — who are often meant to be impossible to be around because of their hang-ups, petty grievances or problems — but also in Piper's wild directorial flourishes, which try to visualise her protagonists' unsteadiness through energetic camera moves and jittery editing.
When the ingredients are mixed just right, the film can be disarming. Pete remains a collection of tics and bile, but Bill and Piper have a tempestuous chemistry that suggests that, maybe just maybe, these two obstinate souls could find contentment in one another. As Mandy's divorced parents, Kerry Fox and David Thewlis add nuance, although they too are playing relatively extreme personalities.
Rare Beasts submerges us in their peculiarities, practically daring us to reject them and flee from the theatre. And, in a sense, that's the same way Mandy and Pete have operated most of their lives, pushing others away rather than risking real intimacy. That's a lovely notion — all the film's screaming and commotion meant to shield its characters' scared vulnerability — and maybe generous viewers will be willing to meet these prickly individuals halfway. But as with some relationships that are doomed to fail, putting the extra effort into this terribly undependable romantic comedy seems ill-advised.
Production company: Western Edge Pictures
International sales: Western Edge Pictures, ns@westernedgepictures.co.uk
Producer: Vaughan Sivell
Production design: Sarah Kane
Editing: Hazel Baillie
Cinematography: Patrick Meller
Music: Johnny Lloyd, Nathan Coen
Main cast: Billie Piper, Leo Bill, Kerry Fox, Toby Woolf, David Thewlis