Un Certain Regard drama set in Bangladesh follows one woman's heedless pursuit of justice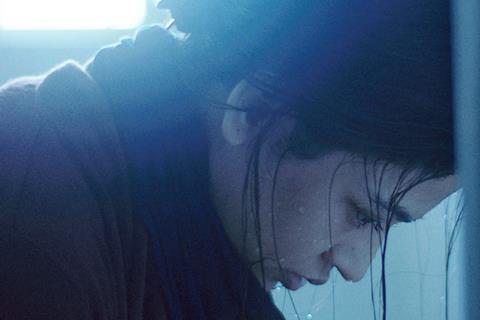 Dir. Abdullah Mohammad Saad. Bangladesh/Singapore/Qatar. 2021. 107 mins.
A moral dilemma, and one woman's emotional turmoil, are explored with a directorial style that grips like steel in Abdullah Mohammad Saad's Bangladeshi drama Rehana. Lead actress Azmeri Haque Badhon impresses and unsettles as a woman whose pursuit of justice threatens to destroy her and those around her.
The film derives a magnetic continuity, and an unsettling range of dynamics, from Haque Badhon's performance.
Writer-director Saad – who achieved festival traction with his 2016 debut Live From Dhaka - contrives a distinctive narrative and visual approach that at once pulls us irresistibly into Rehana's world and holds us tantalisingly on the verge of understanding her psyche and predicament. Uncompromising formal austerity makes this a niche proposition for buyers, but thematically, Rehana couldn't be more suited to a cultural moment when the battle between compromise and corruption, on one side, and idealistic ethical fervour, on the other, play out daily with increasing urgency - in social discourse if not always in the real political world.
Saad's protagonist is Rehana Maryam Noor (her full name is the film's original title), a doctor who works as an assistant professor at a medical college. A woman of firm moral convictions, she is seen early on invigilating an exam and expelling one young woman for, as she believes, cheating. Rehana's male boss Dr. Arefin (Kazi Sami Hassan) pleads leniency, but then another female student, Annie (Afia Tabassum Borno), confides to Rehana that Arefin has sexually harassed her. Annie doesn't want her complaint made public, so Rehana decides to blow the whistle on Arefin, presenting herself as the one targeted. This brings Rehana into conflict with the college's female principal, who – though initially sympathetic – makes it clear that her prime concern is the institution's reputation.
Meanwhile, widowed mother Rehana deals with onerous domestic pressures – not least from a feckless brother – and balances work with the care of her young daughter Emu (Afia Jahin Jaima), whose difficulties at school tellingly mirror her mother's.
Audaciously, Saad sets the entire drama in one overall location – the offices, corridors and other areas of the college. Visually, this makes a feeling of both claustrophobia and disorientation, with Rehana – present in every scene – hemmed in by tight labyrinthine space. A sense of oppression is heightened by DoP Tuhin Tamijul's use of blue filters and a colour scheme that generally limits costumes to deep shades of blue and red (with one instance of yellow that explodes early on like a panic alarm).
The camerawork, clinging tight to the characters, shows definite echoes of the Dardennes, but Saad's own editing brings a further twist of urgency. Generally short scenes often end very abruptly as the narrative moves ahead in jerks and bounds, with advances in time often indicated primarily by changes of costume. The effect paradoxically makes it seem as if events are happening faster than we can assimilate, yet also creates a troubling impression of stasis. Saad is also adept at half-revealing details, rather than putting them under the viewer's nose: we only half-glimpse an abusive slogan scrawled on Rehana's door, or a blurred background figure using a cellphone to film her at a critical moment.
The film derives a magnetic continuity, and an unsettling range of dynamics, from Haque Badhon's performance. Her Rehana is sometimes sullenly incommunicative, sometimes coolly, determinedly in control before brief, shocking eruptions – building a character who can seem, by turns, opaque, admirable and yet disturbing in the intensity, even violence of her moral rigour.
While the film raises questions of truth and the difficulty of establishing it – especially within the entrenched system of an institution - Rehana herself comes under the moral microscope in terms of her conflicted relations with her students and with Emu. The chain of scenes in which this loving and committed mother engages with her lively, intelligent child (a sparky, winning and eventually troubling performance by young Afia Jahin Jaima) culminates in a closing moment that shows how the cycle of rage perpetuates itself, even when fuelled by noble social convictions.
Production companies: Potocol, Metro Video
International sales: Films Boutique, julien@filmsboutique.com
Producer: Jeremy Chua
Screenplay: Abdullah Mohammad Saad
Cinematography: Tuhin Tamijul
Editor: Abdullah Mohammad Saad
Production design: Ali Afjal Uzzal
Main cast: Azmeri Haque Badhon, Afia Jahin Jaima, Afia Tabassum Borno, Kazi Sami Hassan