Dir. Amanda Kernell. Sweden/Denmark/Norway. 2016. 110 mins.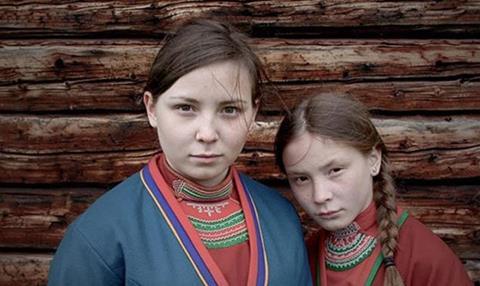 This affecting feature debut from Amanda Kernell explores an unsavoury chapter of Sweden's colonial history and brings a new perspective on the legacy of racism and discrimination. Kernell, herself half Swedish and half Sámi, looks at the treatment of the of the semi-nomadic Lapp reindeer-herding community during the 1930s through the eyes of a bright, sensitive fourteen-year-old girl who, like all adolescents, hates the idea of being different.
Kernell shows real skill in crafting quietly devastating moments
Sámi Blood features a winning combination of strong central performances – the main character is played by Lene Cecilia Sparrok as a child, and Maj Doris Rimpi as an elderly woman; both are first rate – and an intimate, empathetic approach to a period of history which is not widely known outside of Northern Europe. The backstory to the film adds a layer of interest: it was inspired by the life of the director's own grandmother. This is an assured first feature which should generate interest on the festival circuit. It would be particularly well-suited to events focussing on human rights issues. Theatrical prospects are likely to be healthiest in the Scandinavian countries most familiar with Sámi culture and history, however this is a quality feature which could connect with a broader audience given the necessary support from a committed distributor.
We first meet Elle Marja as an old woman who has renounced her Sámi culture. The funeral of her sister forces her to recall the events that drove her from the community. The flashback forms the main body of the film. A clever child with a gift for languages and a hunger for knowledge, Elle Marja stands out from the other Sámi children who attend a segregated boarding school for the offspring of the reindeer herders.
She is eager to please the Swedish teacher, who drills knowledge into her students with regular beatings and occasional praise. She delighted when she is chosen to greet the important guests who are due to visit the school. But the visit, from scientists collecting race-based biological data, turns out to be one humiliation too many for Elle Marja, who has grown used to taunts and abuse from the locals who call her a 'filthy Lapp'.
There's a nicely judged scene about two-thirds through the film. Elle Marja has rechristened herself Christina, an irreproachably Swedish name, and has run away from her Sámi boarding school to start a new life Uppsala. She is attending the birthday party of the nice upper middle class boy she met when he visited the North. The guests, coifed and immaculate, smile brittle smiles and urge her to 'yoik' – a traditional yodelling Sámi song – for their amusement. There is not the overt cruelty and aggression here that Elle Marja has experienced elsewhere, but for a teenage girl who just wants to assimilate, this icy curiosity that marks her out as an interesting oddity is far worse. Sparrok shrinks into herself, as Elle Marja feels herself reduced from a person to an anthropological anomaly.
Kernell shows real skill in crafting quietly devastating moments like this, which are backed up by a restrained use of score and sound design. Particularly noteworthy is the costume design – dress, traditional or otherwise, holds crucial significance for a girl who is ill at ease in her own skin.
Production company: Nordisk Film Production Sverige AB
International sales: LevelK tine.klint@levelk.dk
Producer: Lars G Lindström
Screenplay: Amanda Kernell
Cinematography: Sophia Olsson, Petrus Sjövik
Editor: Anders Skov
Sound: Brian Dyrby, Mira Falk
Music: Kristian Eidnes Andersen
Production design: Olle Remaeus
Costumes: Viktoria Mattila, Sara Svonni
Main cast: Lene Cecilia Sparrok, Mia Erika Sparrok, Maj Doris Rimpi, Julius Fleischandrl, Olle Sarri, Hanna Alström, Malin Crépin, Andreas Kundler, Ylva Gustafsson