Ten Screen International critics select the docs that wowed them this year.
Fionnuala Halligan, chief film critic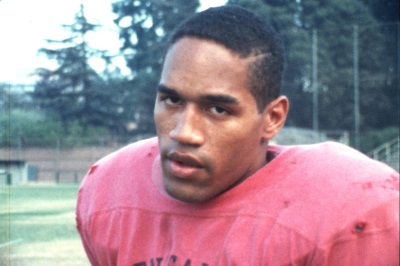 OJ: Made In America
Dir Ezra Edelman
This is documentary film-making par excellence. Edelman sets the OJ Simpson case in the roiling sea of racial politics at its combustive intersection with celebrity culture, telling this extraordinary story with care and unparalleled craft. Editing is monumental. Never less than compulsive viewing over its 476 minutes, this is ground-breaking work.
CONTACT ESPN jayjay.nesheim@espn.com
Read more:
'Toni Erdmann' tops Screen critics' best films of 2016
Screen critics pick their hidden gems of 2016
Wendy Ide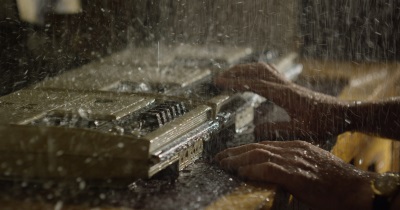 Notes On Blindness
Dirs Peter Middleton, James Spinney
Middleton and Spinney's creative approach to the subject of sight loss makes this documentary, constructed around the audio diaries of blind theologian John Hull, a genuinely visionary experience. Like its subject, the film is wise, profound and spiritual; Hull's beautifully articulated insights into his condition are explored with persuasive dramatic recreations.
CONTACT Cinephil philippa@cinephil.com
Lisa Nesselson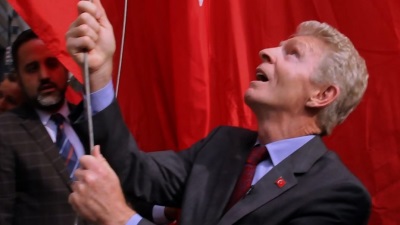 Midnight Return: The Story Of Billy Hayes And Turkey
Dir Sally Sussman
A riveting case study of how a mere movie — in this case, Alan Parker's Midnight Express — can create long-lasting fallout. Splendid structure gives us crucial information in precisely the right order. Food for thought since the tag "Based on a True Story" is not going away any time soon.
CONTACT The Film Sales Company contact@filmsalescorp.com
Jonathan Romney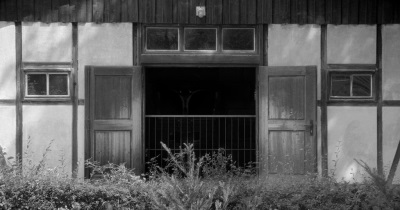 Austerlitz
Dir Sergei Loznitsa
The Maidan film-maker offers a contemplative study of crowds at the former concentration camp Sachsenhausen, a panorama of everyday humanity at rest and play that yields troubling insights into the culture of tourism and its ability to alienate us from the painful realities of history.
CONTACT Imperativ Film info@loznitsa.com
Lee Marshall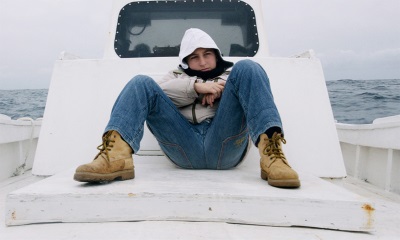 Fire At Sea
Dir Gianfranco Rosi
This year's Berlin Golden Bear winner is a magnificently human and humane work about islands real and metaphorical. For most of us, the tragic Mediterranean migrant crisis is happening elsewhere. Not so for the inhabitants of the Italian island of Lampedusa; yet Rosi shows with masterful tact and poetry how insulation and empathy coexist even here.
CONTACT Doc&Film International sales@docandfilm.com
Allan Hunter
Notes On Blindness
Dirs Peter Middleton, James Spinney
An immensely moving portrait of academic John Hull, who lost his sight in the 1980s. The documentary immerses you in his world and his philosophical approach to what was happening to him. Having actors lip-sync to Hull's audio diaries creates an intimate, heartbreaking connection.
Sarah Ward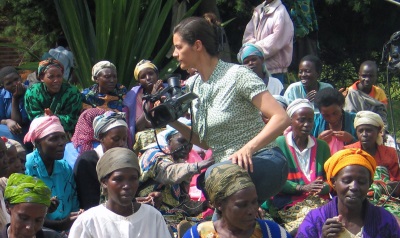 Cameraperson
Dir Kirsten Johnson
Crafting her cine-memoir from unused footage compiled across her cinematography career, Johnson demonstrates that what doesn't initially make the cut is often more enlightening than what does. Cameraperson blends personal reflection with a portrait of observational documentary film-making in practice, one striking image and revealing interview at a time.
CONTACT Cat & Docs cat@catndocs.com
Charles Gant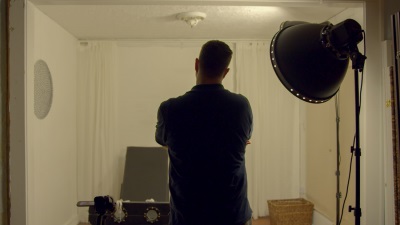 Tickled
Dirs David Farrier, Dylan Reeve
New Zealand TV journalist Farrier's exploration into the world of competitive tickling builds into a gripping game of cat and mouse, as the film-maker closes in on the evidently damaged individual behind this alleged sport. As the rich, and thus powerful, string-puller hits him with a flurry of legal threats, Tickled offers a neat skewering of our post-truth times.
CONTACT MPI Media nicola@mpimedia.com
Dan Fainaru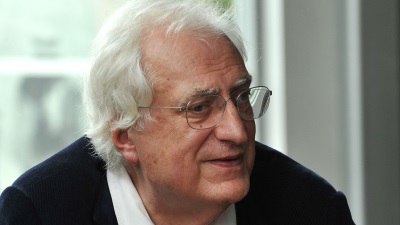 A Journey Through French Cinema
Dir Bertrand Tavernier
Tavernier's affection for the cinema of his country resonates in this 190-minute voyage through acknowledged classics and forgotten masterpieces. Less like a lesson, more like a guided tour, and always keeping in mind that behind every director there are actors, musicians and set designers who should never be ignored.
CONTACT Pathe Distribution aurelien.icovic@pathe.com
Tim Grierson, Senior US critic
OJ: Made In America
Dir Ezra Edelman
Recasting the life of football superstar OJ Simpson as a gripping catalogue of American obsessions (celebrity, sports, scandal), Edelman explores the country's fraught racial and sexual politics. Spanning eight hours, the film sketches a fall from grace that's nearly Shakespearean in its grandeur.
Read more:
Charles Gant's best films of 2016
Tim Grierson's best films of 2016