A woman's belief that she is going to die the following day may not just be paranoia in Amy Seimetz's effective drama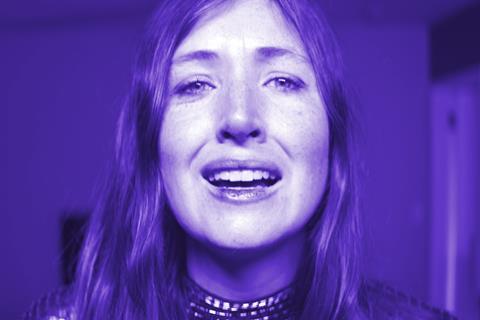 Dir/scr: Amy Seimetz. US. 2019. 84mins
Paranoia is infectious in She Dies Tomorrow, writer-director Amy Seimetz's unsettling but also inventive and surprisingly playful rumination on our collective denial of our mortality. What begins as a portrait of a woman on the verge of a nervous breakdown — she's inexplicably convinced she'll die tomorrow — morphs into an enigmatic drama that flirts with psychological horror and absurdist comedy, leaving viewers stumped but also entranced by the filmmaker's confident mix of tones. Kate Lyn Sheil and Jane Adams are both excellent as women who know the end is nigh, even if their conviction is baffling to those around them.
The first film of the coronavirus era
Seimetz couldn't have possibly planned it this way, but her second feature (which was supposed to premiere at South By Southwest before the festival was cancelled) is the first film of the coronavirus era, unconsciously echoing the anxiety of a populace grappling with a seemingly unstoppable contagion. Indie audiences will be hooked by She Dies Tomorrow's premise, and reviews will probably consistently describe Seimetz's approach as Lynchian because of the film's occasional forays into dream logic and teasing riddles.
Sheil plays Amy, who's unravelling one night in her new house. Drinking and despondent, she is visited by her friend Jane (Adams), who finds out what's bothering her: Amy is absolutely certain that she will die the following day. Jane tries to talk Amy out of her delusion, eventually giving up and going home — only to notice that she, too, is starting to believe she will die tomorrow.
Following up 2012's idiosyncratic crime drama Sun Don't Shine — and her underrated Starz adaptation of The Girlfriend Experience — Seimetz again demonstrates her gift for crafting intricate moods and making audiences work to decode her characters' inscrutable behaviour. It would be bad form to reveal She Dies Tomorrow's surprises, but suffice it to say that Amy's initially bizarre belief starts to seem more plausible — for other characters in the film, at least. But even if viewers remain sceptical of Amy's assertion, Seimetz, cinematographer Jay Keitel and editor Kate Brokaw weave a powerfully persuasive spell that puts us into the mindset of Amy and those in her orbit. Maybe Amy is going insane, but soon we're losing our grip on reality, too.
An actress adept at exuding unease, Sheil (a frequent Seimetz collaborator) never lets us feel that we know exactly what is happening to Amy. We believe that she believes that her time is up but because the writer-director refuses to explain the basis for the character's certainty, it requires Sheil to be so gripped by this paranoid mania that the truth of it scarcely matters. When Jane also begins to act erratically, it's in some ways different from Amy, and Adams brings a feverishness that's heartbreaking and unnerving — almost as if the character's "realisation" that she will die has awoken something slumbering within her.
With this sort of movie, there's always a risk that the big reveal won't be worth the journey to get there. Happily, She Dies Tomorrow gets around that challenge in a way that's organic to the script's underlying themes. Plus, the film ends up being surprisingly funny, arguing that the oddity of the characters' self-assurance regarding their imminent demise is, frankly, not really that weird considering that we spend the entirety of our life knowing that death is coming for us all. Subverting the feel-good bromide that we should live every day like it's our last, She Dies Tomorrow takes that inane advice literally — and then presents us with a series of characters who are unprepared for such a scenario.
The supporting cast is stocked with a who's-who of respected character actors, including Katie Aselton and Chris Messina as a comfortably middle-class married couple who don't know what to do when his sister Jane intrudes into their lives. And Josh Lucas makes an impression in his one-scene role, playing a doctor ill-equipped for the woman he'll meet in his exam room.
Through skilfully orchestrated flashbacks, Seimetz offers hints about what might be going on, but they only speak to larger societal issues — addiction, loneliness, depression — that, like death, seem to have no remedy in our modern world. She Dies Tomorrow is both cheeky and disconcerting — and unlike life, it ends right when it should.
Production companies: Rustic Films
International sales: XYZ Films, Pip@XYZFilms.com
Producers: Amy Seimetz, David Lawson Jr., Aaron Moorhead, Justin Benson
Production design: Ariel Vida
Editing: Kate Brokaw
Cinematography: Jay Keitel
Music: Mondo Boys
Main cast: Kate Lyn Sheil, Jane Adams, Kentucker Audley, Katie Aselton, Chris Messina, Tunde Adebimpe, Jennifer Kim, Josh Lucas, Adam Wingard, Michelle Rodriguez, Olivia Taylor Dudley