Matt Damon teams up with Camille Cottin and director Tom McCarthy for this story about an Oklahoma oil rigger who goes to France in search of redemption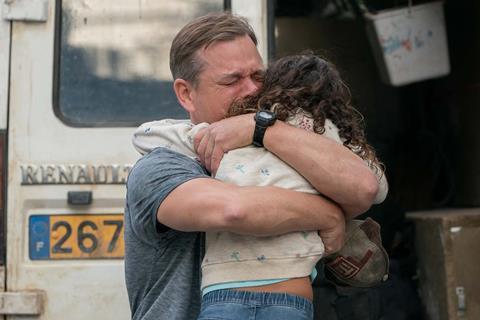 Dir: Tom McCarthy. US. 2021. 140 mins.
A nervy mixture of character study, romantic drama and thriller, Stillwater ends up a little out of its depth, chronicling Matt Damon's haunted, red-blooded American Midwesterner as he travels to France to clear his daughter's name and, perhaps, lay his own demons to rest. Spotlight director Tom McCarthy recalls his work on 2007's The Visitor in this study of two people from very different cultures forging a bond, with Damon and Camille Cottin displaying a grownup chemistry that's equal parts sexy and touching. But ultimately the film's tonal shifts and strained conceit undermine a drama that, if nothing else, never goes where one expects.
There's real feeling in this story — and a genuine desire to challenge audience expectations — which is laudable but only takes Stillwater so far
After its Cannes premiere, a July 30 US release is planned before Stillwater heads to the UK the following week. Damon's star power will be a draw, although the sombre approach and conventional narrative may make it a tougher sell commercially.
Widowed Bill (Damon) is an Oklahoma oil rigger set to visit his daughter Allison (Abigail Breslin), who is in the midst of a seven-year prison sentence in Marseille for the murder of her lover Lina — a crime Allison didn't commit. On this trip, Allison gives Bill information about an eyewitness who can exonerate her, but since Bill doesn't speak French, he recruits neighbour Virginie (Cottin) to help him track down this mystery man.
Co-written by (among others) Dheepan writers Thomas Bidegain and Noe Debre, Stillwater would appear to be a traditional thriller in which fish-out-of-water Bill rescues his little girl. Not too long in, that plot line falls away after Bill accepts that his mission has failed — and that Allison will almost certainly have to serve the remainder of her prison term. Flash-forward four months, and we see that Bill has taken up residence in Virginie's apartment alongside her sweet young daughter Maya (Lilou Siauvaud) — not because he's romantically involved with Virginie but because he wants to find a way to remain in Allison's life. Soon, Stillwater morphs into a gentle domestic drama, with Bill becoming a father figure to adoring Maya.
It's this section of Stillwater that's most successful: Damon can't fully disappear into his role as a hardheaded American who gains a fresh perspective, but he slowly reveals Bill's growing vulnerability around Virginie and her daughter. In a sense, Bill is trying to make up for past mistakes — Allison initially moved to Marseille to get away from him and his substance abuse — and Cottin is equally lived-in as a theatre actress who draws out the tenderness in this stoic man. Bill came to France to help Allison, but maybe he can also heal something within himself.
Beyond the somewhat contrived construction of Bill — he's almost a too-perfect encapsulation of the blustery red-state American — Stillwater sometimes veers uncomfortably between genres. Bill's attempt to track down the eyewitness isn't particularly compelling, and a late twist (which sends the picture spiralling into darker terrain) lacks believability considering what we know of these characters. At its core, Stillwater (like The Visitor) is an earnest ode to all that binds us as people, despite our different backgrounds — a sentimental notion that McCarthy tries to electrify by playing with tone and tension. There's real feeling in this story — and a genuine desire to challenge audience expectations — which is laudable but only takes Stillwater so far. Like Bill, the film can't quite find what it's searching for.
Production companies: Slow Pony, Anonymous Content
Worldwide distribution: Universal Pictures
Producers: Steve Golin, Tom McCarthy, Jonathan King, Liza Chasin
Screenplay: Tom McCarthy & Marcus Hinchey and Thomas Bidegain & Noe Debre
Production design: Philip Messina
Editing: Tom McArdle
Cinematography: Masanobu Takayanagi
Music: Mychael Danna
Main cast: Matt Damon, Camille Cottin, Abigail Breslin, Deanna Dunagan, Lilou Siauvaud