Moving documentary about life at Caritas House of Migrants, a refuge for travellers on the edge of Mali's Sahel desert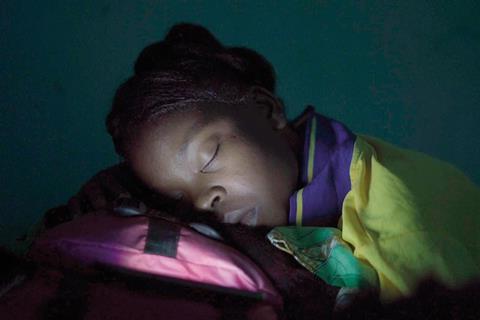 Dir: Ousmane Samassekou. Mali/France/South Africa. 2021. 86 mins.
Caritas House of Migrants in Mali's Gao township offers a sanctuary for weary travellers. The optimistic plan a brighter future. The defeated are reconciled to returning home. Ousmane Samassekou's quietly observant documentary sensitively records the work of the house and the lives of those in limbo. A humane, deeply moving film, this should resonate with audiences and festival programmers following a world premiere at CPH-DOX and a North American premiere at Hot Docs.
A deeply humane, moving film
Previously titled Witnesses From The Shadows, The Last Shelter provides a platform for the invisible. Samassekou offers little in the way of context, instead immersing the viewer in the daily life of the Migrant House on the edge of the Sahel desert. We never discover when it was founded or how it is funded, but we do realise quickly its importance as a safe haven from the risks of crossing the desert and the threats from others.
Our sense of the Migrant House is shaped by the stories of the people who arrive there, particularly those of 16-year-old Esther and her friend Kadi. Their cell-like room provides mattresses and privacy. It is basic but safe. Esther is reserved and initially says very little, but has a steely determination never to return home to Burkina Faso. House co-ordinator Eric Alain Kamdem gently warns her of the many hazards that may lie ahead if she strikes out for Europe or beyond. He advises her that "education is your key to independence".
The Last Shelter is clearly the work of someone who has won the trust of those involved and understands what is at stake for those contemplating exile. The film is partly dedicated to Samassekou's uncle Amadou, who left for Germany 30 years ago and was never heard from again.
Samassekou allows us to witness the Migrant House as men sit and watch the wrestling on television, a solitary woman plays chess and the caring Kamdem offers haircuts and health treatment, comfort and reassurance. Those who have failed in their attempts to flee are often left feeling there is no way back. If families and villages have pooled their resources to give one person a chance of a better life, how can that person face the shame of letting them know he has failed?
Samassekou threads the film with lyrical views of the sunlit desert and the brick-red sand. The contrast with those serene images comes in cautionary tales of kidnap, trafficking, brutal sandstorms, jihadists, bandits, broken spirits and lost hopes. At one point, voices build into a cacophony of woe. Earlier, we have seen men trying to build more permanent graves for the many whose bones lie mouldering in the desert sand. There is an unavoidable air of melancholy to much of what we witness but hope still endures.
Esther's instinct towards generosity mirrors that of the House, especially when she befriends the older Natacha who has spent five years there. When Esther finally speaks of her story and her decisions about the future, it is a highly emotional moment in a film full of compassion and empathy.
Production companies: Point Du Jour, Les Films Du Balibari, DS Productions, Steps
International sales: STEPS - South Africa (Don Edkins, don@steps.co.za)
Producers: Estelle Robin You, Andrey S Diarra, Don Edkins, Tiny Mungwe
Editing: Celine Ducreux
Cinematography: Ousmane Zoromé Samassékou
Music: Pierre Daven-Keller, DK-Disk Publishing