Denzel Washington, Jared Leto and Rami Malek line up for John Lee Hancock's moody LA procedural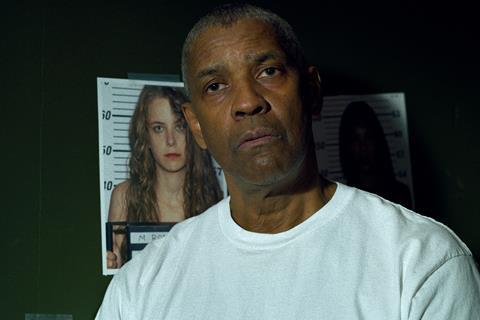 Dir/scr: John Lee Hancock. US. 2020. 127mins.
It's the little things that can get a serial killer caught — the inattention to minute details which can lead the police straight to his door. That observation, made early on in The Little Things, isn't a concern for this psychological thriller, which works best when it is focused on the small, intriguing specifics of its world of resourceful gumshoes and elusive criminals. Writer-director John Lee Hancock's tale of mismatched Los Angeles detectives on the trail of a murderer savours its gloomy atmosphere and sturdy genre tropes. But if the little things fascinate, the big picture can get bogged down in narrative cliches and overheated characters, no matter the strong work Denzel Washington does as an ageing cop seeking closure and a killer.
The Little Things is so indebted to the tenets of its genre, it can only succeed by bringing originality and a fresh perspective to the whodunit
In the US, Warner Bros. plans to release The Little Things in theatres and on HBO Max on January 29. The film boasts three Oscar-winners in Washington, Rami Malek and Jared Leto, and the story's superficial similarities to crime-thrillers such as LA Confidential, Zodiac and Seven should lure audiences looking for a moody whodunit. The action takes places in 1990 in the City Of Angels, where an unidentified serial killer has committed a rash of violent homicides against women. Although it's not his jurisdiction, Deke (Washington), an older deputy currently residing in a sleepy community outside L.A., is drawn into the case, teaming up with a hotshot county detective, Jim (Malek), to investigate. Deke was a legend in LA law enforcement — famous for his obsessive, diligent police work before quitting the force five years ago under mysterious circumstances — and the promotion-hungry Jim thinks he might be the perfect person to help him nail this killer.
Hancock (The Blind Side, The Highwaymen) gives us an LA crime story in which Deke and Jim methodically piece together clues left behind by the murderer. The pithy dialogue and Thomas Newman's tense, tick-tocking score create an air of unease, which only makes it more disturbing when the detectives finger Sparma (Leto), a bearded, eerily affectless repairman, as the possible culprit. Without the trappings of modern technology — which, admittedly, might have made certain moments less suspenseful simply because the characters would have had access to mobile phones — this period picture has a pleasingly familiar procedural quality, as Hancock relishes exploring the intelligence and meticulousness needed to build a case against Sparma.
Despite their age difference, Deke and Jim quickly form a bond, both men driven by a desire to put Sparma behind bars. Deke sees a lot of himself in Jim, which is worrying to the older man, who has sacrificed everything in his life, including a happy family, to pursue the bad guys. There are hackneyed elements to Deke's character — he compulsively talks to the victims as they lie dead in the morgue, trying to connect with them in order to understand the killer's motives — that have become de rigueur in TV cop dramas. But Washington's weary authority is so commanding that it helps paper over the more trite aspects of Deke's character, including the eventual revelation of the past transgression that haunts him.
What's less convincing is Malek's performance as a preening detective whose growing obsession may lead to his downfall. This character type is common in crime fiction — the dedicated cop who gets in too deep — and while Malek brings the right amount of strutting arrogance, there isn't enough depth to the role to make Jim's descent into darkness sufficiently compelling.
The actor isn't helped by his writer-director, who plots Jim on a collision course with Sparma that's increasingly preposterous. No matter how fixated Jim is on arresting this creepy loner, near the end of The Little Things the character behaves in ways that beggar belief — all so that the story can deliver an anticlimactic twist. Along those lines, although Leto makes for an unsettling suspect, the portrayal shares a distracting, mannered fussiness with his far more outlandish stint as the Joker in Suicide Squad.
As the film reaches its finale, it's clear that Hancock has serious themes in mind — the prevalence of evil, the fear that we can't trust the authorities to keep us safe. But the storytelling turns predictable, preferring empty theatrics to genuine moments of insight, and Hancock's attempts at exploring his characters' moral failings feel rushed and unpersuasive. Because The Little Things is so indebted to the tenets of its genre, it can only succeed by bringing originality and a fresh perspective to the whodunit. Unfortunately, this film becomes a victim of its uninspired construction — which ends up being no small thing.
Production company: Gran Via
Worldwide distribution: Warner Bros.
Producers: Mark Johnson, John Lee Hancock
Production design: Michael Corenblith
Editing: Robert Frazen
Cinematography: John Schwartzman
Music: Thomas Newman
Main cast: Denzel Washington, Rami Malek, Jared Leto, Chris Bauer, Michael Hyatt, Terry Kinney, Natalie Morales