Fifty years later, Bjorn Andresen looks back at his life, and 'Death In Venice'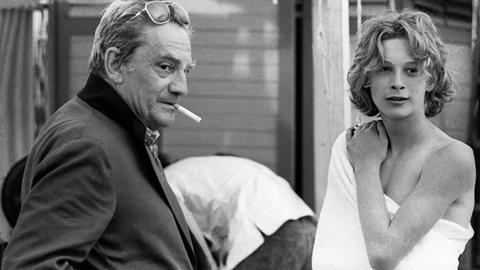 Dirs. Kristina Lindstrom, Kristian Petri. Sweden. 2020. 93 mins.
The motives, the discomfit, the achievements of Luchino Visconti's 1971 adaptation of Thomas Mann's novella Death In Venice are a shifting tide. If it's an uneasy watch now, it's worth remembering this has always been the case. After all, it concerns an older man who becomes obsessed with a teenage boy, a child, and Visconti's film made explicit something which Mann had circled with words. Now Kristina Lindstrom and Kristian Petri's documentary makes something else clear: that behind the idealised beauty of Tadzio, the object of the dying composer Aschenbach's obsession, was a real 15-year-old child. And if this industry isn't kind to people like Bjorn Andresen now, it was unabashedly cruel 50 years ago.
The story of The Most Beautiful Boy In The World is very raw and its subject may be damaged, but this film has real purpose
On a very essential level, The Most Beautiful Boy In The World looks human beauty in the eye: both the atavistic emotions it provokes and its impermanence. Bjorn Andresen now bears very little physical resemblance to the boy who walked into Visconti's hotel room in Stockholm in 1970, the child the director would later dub "the most beautiful boy in the world". The years and emotional toil are immediately visible on his gaunt face, his long untamed hair, but that's not the only reason this film sits so hard on the viewer's heart. Part of that beauty, it becomes clear, was tied to a tragedy which would only intensify with his casting. What did everyone respond to so strongly: was it perfection or was it pain? Certainly, this film reminds us that human beauty is human first and foremost.
Picked up for North American distribution prior to Sundance by Juno Films, The Most Beautiful Boy In The World is a sensitive rendition of Andresen's story, not linear, never too explicit, but, at least, kind to the man, or at least unlikely to cause him any more pain than he currently bears. Of interest to festivals, streamers, and the art-house, this should travel internationally, particularly in Japan, where part of the film is set and Andresen — or at least, Tadzio — became a recording star and the boy in the sailor suit who launched a thousand mangas. His presence in Ari Aster's recent hit Midsommar may help.
In telling his story, Lindstrom and Petri's film hops around in time and place. From the squalid Stockholm apartment in which Andresen now lives, under threat of eviction, and back and forth to the casting session for Death In Venice, the shoot, and his later life, in which alcohol abuse has clearly featured. He's a vague, ethereal, often forlorn presence in his own life, and, it seems, he always was. DoP Erik Vallsten shoots him in the abandoned Hotel des Bains on the Lido in Venice, where Visconti's film was shot; in Japan, where he revisits old friends and haunts; and in Paris, where he once lived for a year, paid for and supported by unnamed and unspecified richer, older gay men. A marvellously outspoken current girlfriend adds further colour.
Entrancing Super-8 footage from the Venice casting and shoot studs the story of how the uncomprehending Andresen, pushed by his maternal grandmother, ended up in a room being asked to take his clothes off for a screen test. Visconti comes across, unsurprisingly, as single-minded at best, callous at worst, in the pursuit of his artistic goal: another great illustration in the annals of cinema — as if one more were needed — of how the pursuit of the perfect image so often results in its destruction. Visconti needed to replicate Mann's description of a boy with eyes "the colour of water" whose beauty was "as cold as a statue", and he was resolute in achieving it. His direction, says Andresen, comprised "go, stop, turn around, smile".
Andresen recalls Visconti's crew comprised mostly gay men, who had been issued with a "hands off the kid" edict for the duration of the shoot by the aristocratic director, also homosexual. Once over, it was a different matter. Britain's Queen Elizabeth, and her daughter Anne, went to the premiere of the film, undoubtedly an interesting experience for both, and as it moved on to the 25th edition of Cannes, the ruthless Visconti gave Andresen his "most beautiful boy" tag and everything exploded. "You have to be very carful dealing with children like that", says the film's casting director offscreen, but soon Visconti was telling a packed press conference how "he's aged now — you can see he's at an awkward age". Sitting beside the director, Andresen clearly did not understand what was being said.
The rest was a "living nightmare", in which the young boy felt like a "wandering trophy" who was "big game". Lindstrom and Petri's documentary shows an absence of responsible adults in the life of a boy whose sad past started long before he was first pushed in front of Visconti by his grandmother.
The story of The Most Beautiful Boy In The World is very raw and its subject may be damaged, but this film has real purpose as it examines societal attitudes to beauty and exploitation. Death In Venice makes for a very clear example — the novella and film's very subject matter, the pull between pederastic lust and perfect beauty, are so heightened and Andresen's story only casts it further in relief. The film is both a revelation and a salutary lesson.
Production company: Mantaray Film
International sales: Films Boutique, contact@filmsboutique.com
Producers: Stina Gardell
Cinematography: Erik Vallsten
Editor: Dino Jonsater, Hanna Lejonkvist
Music: Filip Leyman, Anna Von Hausswoolff