Blake Lively plays a prostitute/assassin in this underwhelming adaptation of Mark Burnell's novel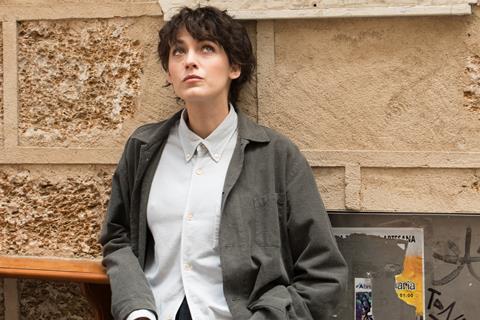 Dir. Reed Morano. UK/US. 2019. 109 mins
The Rhythm Section is a perplexing hybrid of Nikita and The Girl With The Dragon Tattoo - if those kickass female assassins were infuriatingly inept and in constant need of being rescued by their male mentors. Brought to you by Eon, the globe-trotting house of Bond, this luxe and over-long adaptation of the first in the Stephanie Patrick series of thrillers is set literally all over the place, and it's figuratively all over the place too.
You can't really call this a political thriller because, apart from not being thrilling, it's not interested in the political side of things either
Blake Lively goes full Andrea Riseborough as a junkie-turned-hitman while Jude Law shows he's settling quite nicely into Liam Neeson-type roles as her gruff mentor/trainer, but neither can save The Rhythm Section from hitting all the duff notes. This high-end production is a commercial challenge: anyone turning up for the glamorous Lively will be rewarded by her convincing impersonation of a drug-addled prostitute for the most part. And while she gives the role her all, signalling that she's able for more than the industry has previously asked of her, TV can pull this kind of sub-Le Carre spy drama effortlessly out of the hat on any given Sunday with a lot more finesse (or even real Le Carre, as with last year's Little Drummer Girl). Paramount will have its work cut out when The Rhythm Section drops this Friday in many of the global locations where it was shot.
The Rhythm Section's problems are fundamental: It's based on the book by Mark Burnell and adapted by the same author, his first attempt to expose one of his page-turners to the harsh scrutiny of the big screen. Like the book, Reed Morano's film is long on atmosphere and short on the kind of detail a spy thriller needs to be credible. It starts with the downing of an airplane and goes onto involve a journalist-for-hire, a Middle Eastern bomber, dubious MI6 and CIA operatives, dozens of swanky locations and no rhyme or reason. All of this is underscored by Morano's leisurely pace: if The Rhythm Section moved faster, you might not be able to see the cracks quite so clearly.
Money is no object here (as the credits will indicate; key HoDs include Hans Zimmer and DoP Sean Bobbitt). Morano's film starts in Tangiers, floats back to a family dinner, and lands in a knocking shop in Central London where the emaciated Stephanie (Lively) is plying her wares after her entire family was wiped out in a Northwestern Airlines crash three years previously. An Oxford graduate who never showed up for the flight (why not? Perhaps that's in the next book), Stephanie has resorted to hard drugs when she is visited by the "freelance journalist" Keith Proctor (Raza Jeffrey). He's a strange. obsessive sort: maps on the walls of his apartment, etc. No need to dwell here, though, as this character won't last long: Proctor's mission is to tell Stephanie that her family was killed by a Middle Eastern bomber and give her the map coordinates for his source in Inverness before exiting bloodily.
Ireland's Wicklow mountains doubles for Scotland, where the mysterious Boyd (Law) lives in a Bear Grylls lair and puts the defiant Stephanie through her paces. From there to Madrid; back to Tangiers; New York; Marseilles: our heroine quits the crack and decides to lay waste to the people who killed her family for reasons the screenplay can never be really bothered to explain properly. You can't really call this a political thriller because, apart from not being thrilling, it's not interested in the political side of things either - the entire plot could fit into the opening sequences of TV's The Honourable Woman. And as an assassin drama, it's turns out to be as flimsy as the hitman whose identity Stephanie eventually assumes.
If there's a hero here, it's Lively. She puts in the graft, bares her soul and her face, and shows no vanity in her approach; her middle-class English accent isn't bad either. And Law, currently undergoing a mid-career resurgence, is great in this small part – it's a nonsensical role, really, but he gives the character enough self-belief to push his scenes through. Director Morano, also well known and respected as a cinematographer, impressed with TV's The Handmaid's Tale. She hasn't been quite so lucky with the source material here.
Production company: Eon
International distribution: Paramout
Producers: Michael G. Wilson, Barbara Broccoli
Screenplay: Mark Burnell, based on his novel of the same name
Cinematography: Sean Bobbitt
Editing: Joan Sobel
Production design: Tom Conroy
Music: Hans Zimmer
Main cast: Blake Lively, Jude Law, Sterling K. Brown, Raza Jeffrey, Max Casella