Dir. Jim Sheridan. Ireland, 2016, 108 mins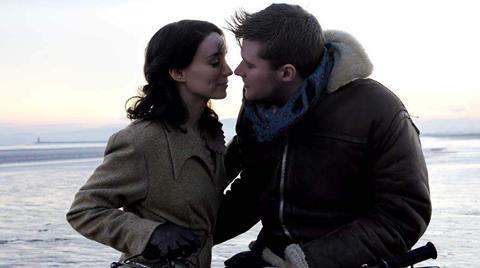 Jim Sheridan's screen version of Sebastian Barry's 2008 novel The Secret Scripture is undeniably a class act. It is an elegantly crafted, expertly acted old-fashioned weepie that manages to sell a whopper of a plot that would bring a blush to the cheeks of Nicholas Sparks.
This is unabashedly romantic and old school
The tragic life of an inconvenient woman wronged by the complicity of church and state is confidently pitched at incurable romantics. There are affinities with the sense of injustice that fuelled Philomena and The Magdalene Sisters but Sheridan chooses to emphasise the personal heartbreak rather than the wider political issues. The result could well prove too tasteful and crassly melodramatic for some but it has sturdy commercial prospects as a prestige item with potential awards season support for Vanessa Redgrave.
Sheridan and the late screenwriter Johnny Ferguson have made a significant number of changes to Barry's novel that smooth away the raw emotions and streamline the story into something less epic and more conventional. In the novel, Roseanne McNulty (Vanessa Redgrave) is nearing her 100th birthday and her life is a reflection of the political upheavals in the life of Ireland. In the film, Roseanne has spent decades in a mental institution that she is now obliged to vacate. The building is to be transformed into a hotel and spa. Dr Grene (Eric Bana) is assigned to assess her and determine her future.
With her long white hair, haunted milky blue eyes and distracted, fearful manner, Redgrave provides a vivid picture of a lost soul, locked in the past, condemned to "live in her own little purgatory". Her performance goes a long way to involving us in Rose's story.
Dr Grene's curiosity about why Rose was first committed to the asylum in 1942 and remained there is further piqued by the discovery of a Bible filled with her writing, drawings and cherished mementoes. Her "secret scripture" is a form of memoir.
The film then glides back to the wartime years as Rose (now played by Rooney Mara) arrives in the South of Ireland to work at her aunt's Temperance Hotel. Bold enough to look a man in the eye and feisty enough to reject countless suitors, Rose defies local IRA forces to fall in love with dashing RAF pilot Michael (Jack Reynor). She also wins the heart of doggedly persistent priest Father Gaunt (Theo James, effectively cast against type) who seems unable to accept that she has no interest in him.
A raven-haired Rooney Mara has the look of a young Jean Simmons or the wildness of a Kathleen Byron and is very convincing as a woman of the 1940s whose only sin is attracting the attention of men. Rose is too much to handle for a small town fond of gossip and eager to condemn. When her punishment comes it is brutal. Confined to an asylum and refusing to eat she is confronted by a nurse declaring: "Open your mouth or I'll break your teeth." All she can do is wait and wait for her beloved Michael to come and rescue her.
Sheridan manages to sustain the connection between present and past, allowing the elderly Rose's voice to be heard in Redgrave's narration and periodically returning to Dr. Grene as he must decide what is to be done with her. Eric Bana seems underused as Grene but late in the day his own backstory adds another element to the bigger picture, stretching the suspension of disbelief required for the story to succeed.
The past is a country that looks mighty appealing in The Secret Scripture, with Rooney sporting an attractive catalogue of scarves and woollens, Reynor looking heroic in his blue RAF uniform and picturesque locations filled with rugged charm. Consciously or accidentally, Sheridan constantly evokes other great screen romances. When Reynor flies past there is an echo of Out Of Africa or The English Patient, when Rooney strides across an empty beach your mind flashes to Ryan's Daughter. It is unabashedly romantic and old school.
There is so much packed into the final third of The Secret Scripture that you almost wish Sheridan had been allowed the running time to capture more of the book's epic scope and complexity. Instead, it sometimes feels like a highlights version of the novel and the decision to send audiences out to the sound of a Kelly Clarkson ballad called The Cry Inside seems all too indicative of a film that compresses and simplifies the richness of the source material.
Production companies: Voltage Pictures, Ingenious, Ferndale Films
International sales: Voltage Pictures john.fremes@voltagepictures.com
Producers: Noel Pearson, Jim Sheridan, Rob Quigley
Screenplay: Johnny Ferguson, Jim Sheridan based on the novel by Sebastian Barry
Cinematography: Mikhail Krichman
Editor: Dermot Diskin
Prod designer: Derek Wallace
Music: Brian Byrne
Main cast: Rooney Mara, Vanessa Redgrave, Eric Bana, Jack Reynor, Theo James