Mark Cousins continues his journey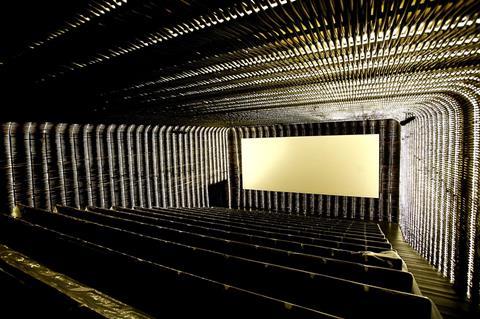 Dir/scr: Mark Cousins. UK. 2020. 160 mins

Who have been the innovators and trailblazers of cinema's past decade? Irrepressible cineaste Mark Cousins offers his suggestions in The Story Of Film: A New Generation. The sequel to his landmark, fifteen-hour 2011 series traces a spider's web of connections, comment and analysis as Cousins' musings range around the world from Hollywood highlights to Bollywood dance-offs. The update makes an ideal curtain raiser for Cannes and should be welcomed by Cousins fans, festivals and further education establishments although the many choice clips cry out to be seen on a big cinema screen.
Are we the last generation truly committed to the big screen experience and the sharing of emotions with a cinema full of strangers?
Made during the pandemic and acknowledging the rise of streaming services, A New Generation has an elegiac quality. Are we the last generation truly committed to the big screen experience and the sharing of emotions with a cinema full of strangers? Cousins thinks not and remains a true believer in the power of cinema.
The writer/director begins his lecture by using two scenes to underline the similarities between Joker (2019) and Frozen (2013). He explains that both are about "release". An auteurist, he is particularly good at finding connections that span the decades. He watches Edgar Wright's Baby Driver (2017) and sees the parallels with Rouben Mamoulian's Love Me Tonight (1932), he sees Lorene Scafaria's Hustlers (2019) and thinks of his dear friend Jane Russell in The French Line (1953), suggests that George Miller's Mad Max Fury Road (2015) owes a considerable debt to Buster Keaton's The General (1926) and that Ali Abassi's Border (2015) reflects elements of Tod Browning's Freaks (1932).
You may agree or disagree, you might question what he chooses to cover or omit. You may challenge his frequent judgement calls - Under The Skin (2012) is "one of the most inventive films of our time", Hard To Be A God (2013) is the "most off kilter of our time" etc, but Cousins is always stimulating. This a highly personal essay in both content and structure. Cousins instinct is always to ease on down the road (yellow brick?) less travelled. His lugubrious voice-over asserts that essay films "take ideas for a walk" and that is exactly what he does here.
Part 1 of A New Generation is entitled 'Extending The Language Of Film' and begins by looking for films that pushed boundaries or "showed us things we've never seen before". Cousins chooses PK (2014) and Booksmart (2019) among his notable comedies, Gangs Of Wasseypur (2012) and Good Time (2017) as stand-out action films. Musicals lead to consideration of human bodies which inspires thoughts on horror films and slow cinema. He describes shots and cuts, colour palletes, moods and emotions but still finds time for a nod to the Greek Weird Wave and a golden age of documentaries.
Part 2 is entitled 'What Have We Been Digging For?' and celebrates technological advances (including performance capture, the digital de-aging of The Irishman in 2019) and films that provide new ways of seeing and films that reveal who we are, among them Parasite (2019), US (2019) and I Don't Care If We Go Down In History As Barbarians (2018).
Interlaced with inserts shot around the world (Minsk, New York etc) and shots of individual dreamers (sent in response to a Cousins call for material), A New Generation offers no earthshattering conclusions. There is no pretense of covering everything, just a chance to swim in Cousins erudite passion for film and answer his call to keep the faith.
Production company: Hopscotch
International sales: Dogwoof sales@dogwoof.com
Producer: John Archer
Cinematography: Mark Cousins
Editing: Timo Langer