Dir: Chris Weitz. US. 2009. 130 mins.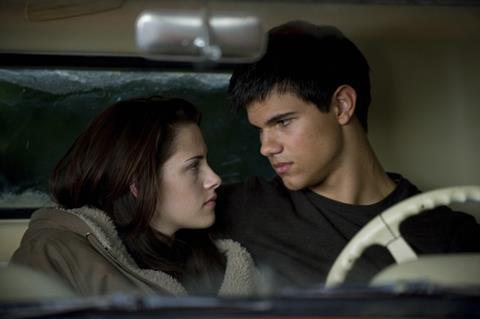 Adults will derive much unintentional humour from New Moon, which moves the Twilight saga on with all the rampant adolescence and loopy plot twists inherent in its source novel. But adults are irrelevant as far as Summit Entertainment is concerned, when the appetite for the film is so gigantic among zealous teens (and younger) around the world. A well-appointed production, more so than last year's Twilight, New Moon should keep fans sated until Eclipse hits theatres on June 30.
The film reaches even higher levels of camp in the Italian scenes
Chris Weitz (The Golden Compass) directs New Moon with a grander vision than Catherine Hardwicke, even employing expert DoP Javier Aguirresarobe to light it sumptuously and Alexandre Desplat to write a sweeping dramatic score. But Weitz falls down in capturing the authenticity of the teen behaviour and the personal interactions at the film's heart, an area at which Hardwicke was expert. The actors appear at sea on more than one occasion, and some of Melissa Rosenberg's risible dialogue doesn't help them.
Making little effort to introduce new viewers to the story of the romance between a teenage girl and a vampire in a small Washington town called Forks, New Moon plunges headfirst into the soap opera. Awoken to the perils that face Bella (Kristen Stewart) after an incident on her 18th birthday, dashing bloodsucker Edward Cullen (Robert Pattinson) decides to leave her for her own safety. Abandoning Forks with his family, he pretends to Bella that he doesn't love her and pledges that they will never see each other again.
A heartbroken Bella is left devastated and can barely speak or eat for months afterwards. She slowly comes out of her shell thanks to her friendship with childhood friend Jacob Black (Taylor Lautner), a member of the mysterious Quileute native American tribe, who is patently in love with her.
But, as his newly muscled body would suggest, Jacob is not what he seems and Bella discovers his secret only when he rescues her from the vampire attackers of the first film.
Even though Jacob reveals his feelings to her, Bella still pines for Edward, however, and when the Cullens re-enter the picture, she finds out that Edward believes she is dead. Distraught with grief, he has fled to Italy to meet with an ancient coven of vampires called the Volturi and be killed. She must chase after him to stop him.
Kristen Stewart is on screen for most of New Moon but this time it is Lautner's Jacob who shares most scenes with her. The teenager has obviously been on a rigorous weight-lifting programme to develop the buff body that is commented on and displayed at every opportunity throughout the film. A particularly amusing moment sees him strip off his tee-shirt - to give to an injured Bella - as if he were in a Calvin Klein commercial.
The film reaches even higher levels of camp in the Italian scenes as a long-maned Michael Sheen and a vamped-up Dakota Fanning enter the picture as evil Volturi vampires. It's hard to imagine that adults won't suppress a snigger or two in the final showdown, while their 12 year-old daughters sit beside them enthralled.
To sign up for Screen's weekly Reviews Newsletter with all the week's new releases, international openings and full festival reviews delivered free to your mailbox every Friday, please click HERE

Production companies
Temple Hill Entertainment

Worldwide distribution
Summit Entertainment

Producers
Wyck Godfrey
Karen Rosenfelt

Screenplay
Melissa Rosenberg, adapted from the novel by Stephanie Meyer

Cinematographer
Javier Aguirresarobe

Production designer
David Brisbin

Editor
Peter Lambert

Music
Alexandre Desplat

Main cast
Kristen Stewart
Robert Pattinson
Taylor Lautner
Ashley Greene
Rachelle Lefevre
Billy Burke
Peter Facinelli
Michael Sheen
Anna Kendrick
Dakota Fanning