A moving portrait of two young trans men embarking upon the difficult legal process of gender transition in Iran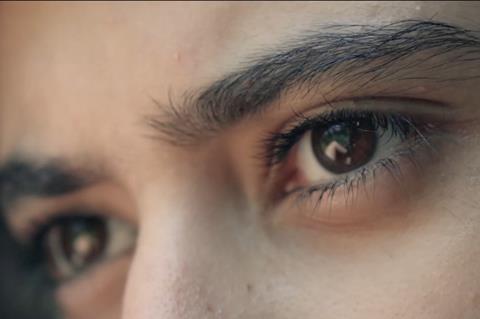 Dir. Saeed Gholipour Iran. 2022. 71 mins.
Transgender individuals in Iran are not legally recognised unless they undergo surgery. To be eligible, there is a complicated, invasive and, for many, shaming and degrading legal process to endure. Subjected to virginity tests, requiring formal approval from parents and inspection from the Family Court, it is not surprising to learn in Saeed Gholipour's raw, moving documentary feature debut that 40% of transgender individuals attempt suicide at least once. An act of solidarity and support for transgender people, Gholipour's documentary is a form of personal testimony, giving voice and visibility to the individuals fighting for their rights. A significant film made all the more poignant for its unique and untold story of trans men in Iran, This Is Not Me should continue to feature at LGBTQ+ festivals and events and is available on BFI Player for the duration of Flare (16-27 March, 2022).
A significant film made all the more poignant for its unique and untold story of trans men in Iran
This Is Not Me follows its two trans male protagonists, Saman (27) and Shervin (16), for three years, but condenses their struggles into a tidy 71 minutes. Filmed with next to no budget, sometimes on smartphones and occasionally even in secret, the film is stripped bare, like its subjects, who want more than anything to be freed from the oppression of Iran's gender segregation and legal decrees. Despite his gender certainty, In Iran, Saman explains, "I claim a case of gender confusion. In Iran everything is a disease. They are the diseased!"
Gholipour films several of the interviews, and a gentle shared moment, of Saman playing guitar as he and Shervin sing and hug, on the beach. The sea is a recurring motif, its endlessness and tempestuousness representing the world beyond Iran's rigid rules, and a way to visually represent Saman's dream: "I wake up and find that I am a boy. And my chest is completely flat. The best feeling ever, like swimming in the sea."
Saman talks about his envy of others, who can just run into the sea; his fear of stares when his wet top sticks to his breast binder keeps him ashore while he waits for the court's decision on his application for surgery. Gholipour's camera captures countless bodies at sea, in wide shot, but focuses mainly in close-up on Saman's face or mid shots of him walking. Though his body is what matters to the authorities, his truth and pain can be seen in his eyes.
Both Saman and Shervin talk about mind, soul and spirituality when they speak about the trans experience. But, in gender segregated Iranian society, no such considerations are given. For Shervin, who came out to his parents much younger than Saman, attending an all-girls' school has become an issue. Filming a short educational video with his parents, Shervin tries to explain the paradox between being a human being and the laws in Iran. But after seeing the video, the teachers and students decide he should not go to an all-girls' school, leaving him without an option for education. His parents want to send him to Austria to study, and though he understands their wishes, he is outraged at the idea of having to leave his family and his home.
Gholipour follows both men as they declare they will no longer wear the headscarf and maqna that announce female gender, he goes with Saman to a men's clothing store as the young man joyfully shops for a suit jacket, and watches Shervin casually unpacking sanitary products from a cupboard while talking about his struggles. The contradictions in their lives are communicated clearly without ever feeling laboured or heavy handed. But, as the film's end title cards state, "Shervin and Saman are among the luckiest transgender people in Iran."
Sina Farzadipour's score lends a light touch, used sparingly and matched by Farid Daghagheleh's edit which advances the timeline yet remains anchored in Gholipour's commitment to letting his subjects speak for themselves.
Production company/sales: Saeed Gholipour, saeedgholipour8@gmail.com
Producer: Saeed Gholipour
Screenplay: Reza Mouri
Cinematography: Saaed Gholipour
Editor: Farid Daghagheleh
Music: Sina Farzadipour