Michael Glawogger's last unfinished project is crafted into a poetic film by his longterm collaborator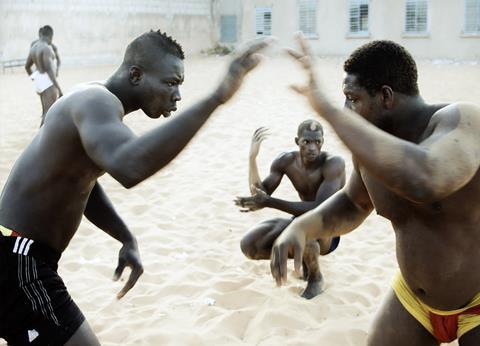 Dir. Michael Glawogger, Monika Willi. Austria, Germany. 2017. 107 mins.
In December 2013, filmmaker Michael Glawogger set out on what was intended to be a year-long experimental documentary project. Glawogger's voice at the start of the picture recounts the moment when he became inspired to embark on the movie. "The most beautiful film I could imagine is one which would never come to rest." To this end, Glawogger, his cameraman Attila Boa and sound operator Manuel Siebert set out to travel the world for twelve solid months, and to film what they experienced, with no expectations, restrictions or pre-ordained themes. It was to be organic filmmaking at its most pure and free, a film shaped entirely by serendipity.
Willa has crafted something which feels achingly personal and, at times, genuinely profound
But four months and 19 days into the project, Glawogger died in Liberia, from a particularly aggressive form of malaria. This extraordinary, poetic film was crafted by Glawogger's long term collaborator, editor Monika Willa, from the footage shot to that date, and from excerpts from Glawogger's diary.
Even if it were not such a striking and affecting picture, interest would surely be strong on the festival circuit because of Glawogger's reputation and the tragic circumstances of his death. But the fact is that, although Willi can never know how close this is to the film that Glawogger intended, she has crafted something which feels achingly personal and, at times, genuinely profound. The film should generate interest on the specialist theatrical circuit, earning returns on a par with those of Kirsten Johnson's Cameraperson, a film with which it shares formal, if not thematic, similarities.
Despite the lack of an overarching theme or specific subject, Willi builds the film around ideas which clearly preoccupied Glawogger in both his writing and the images to which his lens was drawn. Primary of these is an interrogation of the nature of personal freedom. In a narration read by Fiona Shaw, and adapted from Glawogger's notes, he "envies the wildness" of the childhood of a boy who earns a meagre living hauling water canisters up a traffic-clogged hill. Later he muses that "the death of freedom is to foresee every possible disaster and plan accordingly. Fear is a terrible companion." The audience's knowledge of Glawogger's own personal disaster inevitably brings a poignancy to much of his writing, particularly his desire to 'become invisible' in the town of Harper in Liberia.
Shooting without an agenda frees up Glawogger's magpie eye for an arresting image. Certain rhythms and repetitions emerge. Movement is one – trains toil through arid desert landscapes – and man's relationship with animals is another. Dogs feature heavily – proud, dignified animals, but for the occasional unfortunate. Goats tussle with children for the choicest tidbits on a fly-blown rubbish tip; the corpse of a donkey provides one of the film's most visceral and unflinching moments. Another bites the back of Glawogger's neck. The 'second Noah's ark' about which Glawogger speculates, is populated by animals with attitude which jostle for position with their human counterparts.
The film, mercurial in its approach and nonlinear in its chronology, is tied together by remarkable compositions by Wolfgang Mitterer. The music is less a conventional score, more a soundscape incorporating a mosaic of recorded noise. It's a creative solution to shaping a picture which consciously avoids explanation or subtitles, and a score which is every bit as intriguing and experimental as the film it accompanies.
Production company: Lotus Films, Razor Filmproduktion
International sales: Autlook Filmsales salma@autlookfilms.com
Producer: Tommy Pridnig, Peter Wirthensohn
Screenwriter: Michael Glawogger, Attila Boa, Monika Willi
Cinematography: Attila Boa
Editor: Monika Willi
Score: Wolfgang Mitterer
Sound design: Matz Müller, Erik Mischijew
Featuring: Fiona Shaw