Alessandro Nirvola stars in the feature debut of commercials director Jaron Albertin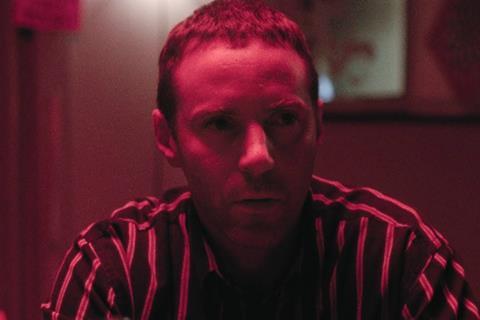 Dir. Jaron Albertin. USA. 2017. 99 mins
The feature debut from music promo and commercials director Jaron Albertin is, as you would expect, a stylistically assured piece of work. But this tale of a father with mental health issues who finds himself suddenly responsible for a son he has never met is also unexpectedly restrained dramatically. With two central characters who are frequently guarded to the point of near paralysis, much of the effort here rests with the audience.
Alessandro Nivola brings a preternatural stillness to the role of Joel
Muted in tone save for a few sudden explosions of violence and handsomely photographed in a generous widescreen, this is a film which should connect with furthur festival audiences following its premiere in Zurich. But that same restraint, plus some heavy-handed symbolism, might prove to be a marketing challenge for distributors hoping to bring the picture to wider arthouse theatrical audiences.
Alessandro Nivola brings a preternatural stillness to the role of Joel, a troubled loner prone to bursts of explosive anger. Tight-lipped, impassive, with eyes like stones, his face is an impregnable fortress. He is in the cautious early days of a new relationship, with Janeece (Julianne Nicholson). She's a warm, relaxed presence; she fills the looming silences that surround Joel with easy chatter and affection. A single phone call changes everything. It's Joel's former sister-in-law, telling him that his ex-wife has vanished and it's time for him to step up and care for his son, Will, a vulnerable stranger who needs nurture that Joel is ill-equipped to provide.
Obese and traumatised by the disappearance of his mother, 10 year-old Will (Eli Haley) refuses to talk to his father or engage with the world around him. In fairness, there's not much with which to engage. His room is decorated in shades of depressed resignation – a mournful grey carpet and and lachrymose wallpaper are just two components of the articulately depressive production design. Later, an extended pivotal scene plays out in the world's saddest bathroom, with a dull pink toilet and bath the colour of half-healed scar.
Before he connects with the humans around him, Will finds a kinship with animals. He gently dips a finger into the bowl that houses Joel's goldfish – a gift from Janeece. And a recurring motif of a bird's eye view of the world below suggests the spirit of this child who is anchored so heavily to earth. Music is sparsely used, but a motif which sounds like the wind caught in glass bottles is a neat reference to Joel's hobby – he rescues vintage glassware from the municipal dump where he works.
A visit to Joel's doctor to register the boy precipitates a chain of events. Given Joel's medical history (he later explains, tapping his head with a finger, that he's 'a little bit sick in here') and Will's diabetes, the authorities decide that Will should be placed in care as soon as possible. Joel's initial response is avoidance rather than out-and-out rebellion. But gradually, the taciturn father and his son start to open up and acknowledge that they might in fact need each other, even if a disjointed final act doesn't quite provide the emotional payoff that the audience might have hoped for.
Production company: Smuggler
International sales: Great Point Media info@greatpointmedia.com
Producers: Patrick Milling Smith, Greg Shapiro, Erin Wile
Executive Producers: Brian Carmody, Robert Halmi Jr, Jim Reeve
Screenplay: Enda Walsh, Jaron Albertin
Cinematographer: Darren Lew
Editor: Eric Nagy
Sound: Arthur Pingrey
Music: J. Ralph
Starring: Alessandro Nivola, Julianne Nicholson, Johnny Knoxville, Eli Haley, Phoebe Young