A change of tone for Roberto Minervini as he continues his odyssey through the American South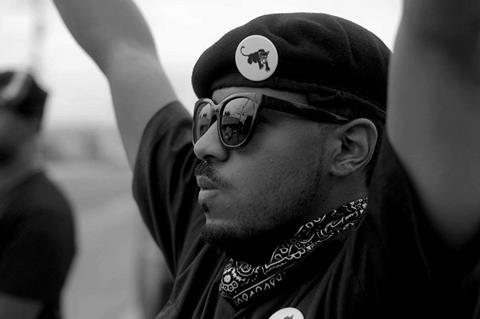 Dir: Roberto Minervini. Italy/USA/France. 2018. 123mins
Four interleaved stories set amongst black families - both real and acquired - in New Orleans provide plenty of food for thought, and emotional nuance, in Roberto Minervini's latest documentary, shot in caressing black and white. And, for the first time, there's a sense that the US-based Italian filmmaker has an earnest message to convey. The strength of previous festival-friendly works like The Other Side or Stop The Beating Heart lay simply in the time he and his crew spent with oddball, fringe communities of the American South, and the way the material thus gleaned was organized into a lyrical yet also discomforting experience that said something about lost, dispossessed people the world over. There's some of that here, but there's also an unfamiliar didactic note in Minervini's latest.
What You Gonna Do is a visual treat, the easiest on the eye of all the director's films to date
It's as clear as chalk on a blackboard that the subtext of the documentarian's narration-free film is the continued economic, social and political disenfranchisement of black people in the American South, represented here by one of its most iconic cities. Two brothers of 9 and 14, a feisty bar owner who is behind with the rent, the local chapter of the New Black Panther Party for Self Defense; and a Mardi Gras Indian tribe called the Flaming Arrows are all, we soon realise, different kinds of support network designed to cope with being black in a city where racism is rife and poverty or crime seem like the sole, binary choices for many young black kids.
Of the four stories, the Mardi Gras Indian skein that opens the film is the most sketchy, acting as a kind of upbeat musical interlude between more character-driven material. Viewers unaware of the history of black representation at the New Orleans carnival will be left with unanswered questions about these Afro-Americans who dress in elaborately decorated Native American garb (in fact they've been doing so for over a century, and over 50 Indian 'tribes' currently exist). Minervini's glimpse into this hidden world with its atavistic traditions and chants is fascinating – after all, so much of his previous work has been about venturing, camera in hand, into forgotten enclaves of the American South. But this rich Mardi Gras seam is left only partly explored.
There's no faulting the film's deft rhythm, as the four strands are intercut to build a picture of a community under threat from racist violence, gentrification, drugs and the sheer difficulty of making ends meet. What gradually begins to jar is the different documentary point of view of each story, especially the three main ones. Bar owner Judy is a force of nature, her blonde page-boy crop of hair, big hoop earrings and proud expressive face distilling an iconic image of the woke black sister whose 'Ooh Poo Pah Doo' bar seems to double as a kind of cultural centre and consciousness raising space for local African Americans. But she's also a consummate actress who (while never making eye-contact) takes possession of the handheld camera that's constantly circling her, and the people who come into her orbit.
In contrast, the militants of the New Black Panther party, filmed as they discuss ideology, distribute food to the homeless, organize a 'citizen's investigation' into the beheading of a young black man and protest in front of the Mississippi State Capitol, seem as wary of the camera as the camera is of them. Led by the combative Krystal Muhammed, we hear them condemn 'Zionism' among other forms of white oppression and see them accuse black policemen of collaborationism but have no sense of where the film stands on this. Are they a black version of the racist Louisiana defense-league militiamen Minervini had filmed in The Other Side? Or is it okay to conduct a citizens' investigation by banging on people's doors wearing full assault dress, with automatic weapons in view, because a corrupt, racist legal system demands an extreme response from its victims? Minervini here seems torn between Frederick Wiseman and Michael Moore, between 'objective' documentary and the pamphlet variety.
This throws the film's most luminous and engaging storyline into high relief. There's an entirely different rapport between DoP Diego Romero Suarez-Llanos' camera and brothers Ronaldo (14) and Titus (9), a trust or insouciance that makes it feel like the camera isn't there at all. Ronaldo is wise beyond his years but still vulnerable, Titus nervous, a little introverted. They wander through railway stockyards, clamber over piles of used tyres, and ride their bikes, with Ronaldo looking out for the younger boy and teaching him stuff – like the fact that it's good to learn to fight with your fists but not much use by the time you're 14 or so because by then everyone's using guns. At home, the boys' concerned but oddly absent single mother cautions them to be back at home by the time the streetlights come on, as kids their age are getting killed in street corner shoot-outs. The family dynamic is intriguing, and we yearn to know more about the home life of these two camera-naturals, about their incarcerated father, about Ronaldo's difficult time at school.
Shot with grace and sensitivity in black and white using available and natural light, What You Gonna Do is a visual treat, the easiest on the eye of all the director's films to date. It is also, for all its unevenness, a stirring, committed portrait of black lives at a crossroads in the American South.
Production companies: Okta Film, Pulpa Film, Rai Cinema
International sales: The Match Factory, info@matchfactory.de
Producers: Paolo Benzi, Denise Ping Lee, Roberto Minervini
Editing: Marie-Hélène Dozo
Cinematography: Diego Romero Suarez-Llanos