World premieres of Susanna White's Our Kind Of Traitor starring Ewan McGregor, Naomie Harris and Damian Lewis and Escapes by Michael Almereyda will screen at the 59th edition of the festival, set to run from April 21-May 5.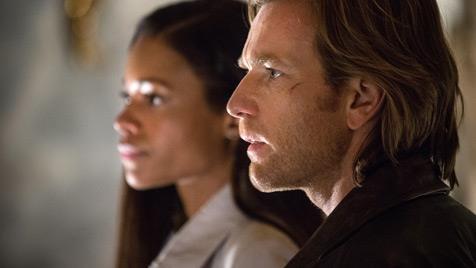 Organisers at the San Francisco Film Society (SFFS) announced on Tuesday the complete line-up and said that from April 20, members will be able to stream select films and Filmmakers360-supported projects on the SFFS website and app via the Online Screening Room.
Festival selections include the Coen Brothers' Blood Simple, Jason Bateman's The Family Fang, Maggie's Plan, and the documentary Weiner, about disgraced congressman Anthony Weiner's comeback run for the mayor of New York.
This year's Irving M. Levin Directing Award will be presented to Mira Nair, who will participate in an on-stage discussion followed by a first look at footage from her upcoming film Queen Of Katwe starring Lupita Nyong'o and David Oyelowo, and a screening of Monsoon Wedding.
Pulitzer-winning film and cultural critic Wesley Morris will address the subject of race in this year's State of Cinema Address in an analysis of the "secret radicalisation" of Sidney Poitier.
A Spotlight on Animation presents eight programmes of features and shorts and will see Aardman Animations co-founder and creative director Peter Lord receive the Golden Gate Persistence of Vision Award on May 1 on the occasion of the company's 40th anniversary.
The Live & Onstage section includes the world premiere on May 2 of a new score to Carl Theodore Dryer's classic horror film, Vampyr, by Mercury Rev and Simon Raymonde of The Cocteau Twins.
As previously announced, Love & Friendship and The Bandit bookend the festival and Indignation is the Centrepiece screening.
For information click here.