Filming in Taiwan and the city of Taipei is safer than ever, thanks to contact tracing, social distancing and other safety measures supported by the government.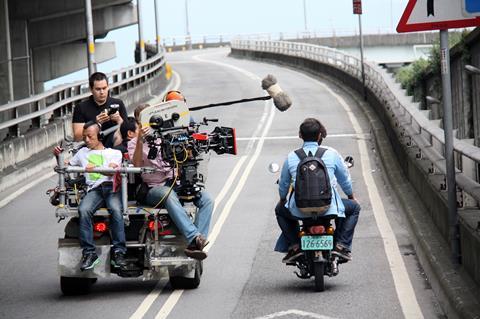 Taiwan has effectively curbed the spread of Covid-19 without resorting to a lockdown, as of late October.
Only 531 cases were confirmed since the outbreak, with no new local cases since mid-April.
Following the lifting of mass gathering restrictions in June, several film and music festivals were held and cinemas can operate in full capacity. People's daily lives are mostly back to normal, though it is mandatory to wear a mask on public transport.
"The Taiwan model for combating Covid‑19 is about transparency and openness. The way the crisis has been handled by our government is exceptional, and the recovery of the local film sector came sooner than expected," says Jennifer Jao, director of Taipei Film Commission (TFC). Through the government's Covid-19 relief effort, local production companies and cinemas can receive relief subsidies or loans up to $87,000 (nt$2.5m).
The pandemic has impacted international shoots more than local productions in Taiwan. Nine international co-productions including three feature films and two drama series, originally scheduled to use Taiwan as a filming base, have been put on hold, largely because foreign cast and crew were not able to enter Taiwan as a result of the border control policy implemented at the start of the pandemic. The policy has loosened up slightly since July, but the 14-day quarantine for foreigners still applies.
Jao is confident international shoots will return once the global situation improves. She believes filming in Taiwan has never been safer, thanks to contact tracing, social distancing and other safety measures. "It's our responsibility to constantly monitor the situation to ensure a safe and friendly environment for our filmmakers. We continue to provide filming support, including location scouting and getting clearance from government agencies. We are always ready to welcome them back," she says.
"The new co-production projects selected by Taipei Film Fund involve many foreign countries. We remain optimistic about our upcoming collaborations with international partners," Jao adds.
The latest beneficiaries of Taipei Film Fund, as announced in July, are Terrorizers from South Korea and Portugal; Island Nation season two and Black Cattle, both from the US and Japan; My Heavenly City and Pierce from Singapore.
For further information, contact: service@taipeifilmcommission.org +886 2 2709 388