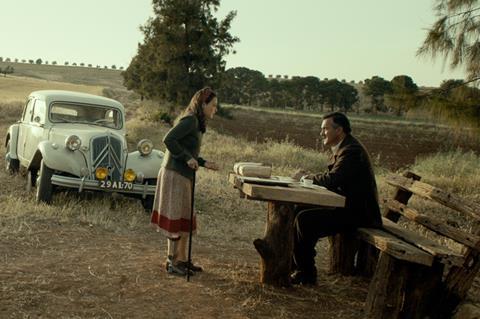 As part of our 2021-22 FYC Awards Screening programme, focused on the awards race, Screen is hosting an online screening of Algeria entry Heliopolis on December 8.
Directed by Djaâfar Gacem, the feature has been selected for a second time to represent Algeria, after it was submitted but then withdrawn by the Algerian Oscar committee last year, owing to the Covid pandemic preventing it from screening
The film is set in Heliopolis, a colonial village built on fertile lands in the East, where the Zenati live in their large farm. Si Mokdad raises his children, Mahfoud and Nedjma, between Muslim and Western values, dreaming of seeing them play an important part in the "French Algeria" in which he believes. But when the Second World War breaks out, this delicate balance gives way to a new vision of a more complicated Algeria.
It is the first feature to be directed by Gacem, who has previously made his name in TV. Hewes Pictures is handling worldwide sales, excluding Algeria and Israel.
Watch the trailer below:

Joshua Jason Public Relations / JJPR is a Los Angeles based boutique Public Relations agency with an office in New York. It specialises in entertainment campaigns, awards strategy, and event management.
View full Profile