EXCLUSIVE: FilmRise has acquired North American rights to record-breaking Chinese hit Monster Hunt, directed by Shrek animator Raman Hui, from Edko Films.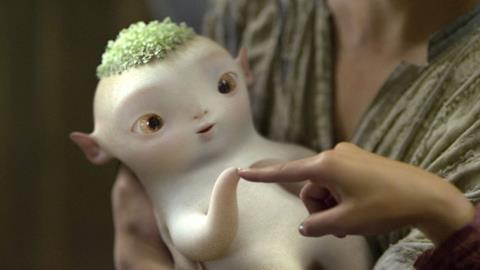 Since its release on July 16, the film has grossed $378.5m (RMB2.41bn) at the China box office, making it the biggest local film of all time.
It is close to overtaking Furious 7, which grossed $380m (RMB2.43bn) earlier this year, to become the biggest film overall.
Hui was a supervising animator on the first two films in the Shrek franchise and co-directed Shrek The Third.
He made his Chinese-language directing debut with Monster Hunt, a CGI/live-action hybrid set in a world where humans and monsters are at war.
The story follows a baby monster king Wuba who is adopted by humans played by Jing Boran and Bai Baihe.
Brooklyn-based FilmRise will release the film across all media in early 2016.
"With its spellbinding CGI and remarkable action sequences, the film provides plenty of entertainment for kids and adults alike," said FilmRise CEO Danny Fisher.
"Furthermore, we are confident that this is the first of many great partnerships between FilmRise and Edko Films."
The deal was negotiated by Max Einhorn, vice president of acquisitions at FilmRise, and Edko Films' sales chief Julian Chiu.
FilmRise's recent acquisitions include HBO's Scientology doc Going Clear and Steve McQueen: The Man & Le Mans.