Leading ladies are set to dazzle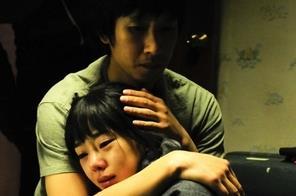 M-Line Distribution is presenting Cho Chang-ho's melodrama Lovers Vanished at the AFM. Now in post, it stars Kim Nam-gil and Hwang Woo Seul-hye. And competitive foodie drama Le Grand Chef 2: Kimchi Battle is in production, set for local release in early 2010. The company also has the Pusan festival standout Paju, a complicated love story from Jealousy Is My Middle Name director Park Chan-ok, and has taken on European sales for martial-arts fantasy Jeon Woo Chi: The Taoist Wizard for Europe (United Pictures has it for the rest of the world). Hit director Choi Dong-hoon is in post with the film, which stars Gang Dong-won, Kim Yoon-suk and Lim Soo-jung.
Showbox Mediaplex is selling E J-yong's ensemble drama Actress, with a cast of leading Korean names including Go Hyun-jung and Yoon Yeo-jung as actresses mingling on a fashion shoot. The film is due to be completed by early December.
CJ Entertainment is selling comedy Killer Bride's Perfect Crime, directed by Goro Kishitani (Crows: Episode 0) and starring Juri Ueno and Yoshino Kimura; and So Sang-min's young-adult drama I'm In Trouble, recently awarded the Pusan film festival's New Currents Award.
Mirovision has the remake of Kim Ki-young's The Housemaid in pre-production — the film's director has been switched from Gina Kim to Im Sang-soo (A Good Lawyer's Wife) with a casting announcement pending.
FineCut has Lee Chang-dong's drama Poetry in production, starring Yoon Jung-hee, and black comedy thriller Enemy At The Deadend. Co-directed by Owen Cho and Kim Sang-hwa and starring Chun Ho-jin and Yoo Hae-jin, the film is in post.