A project with real bite, cabaret nights and seeing red.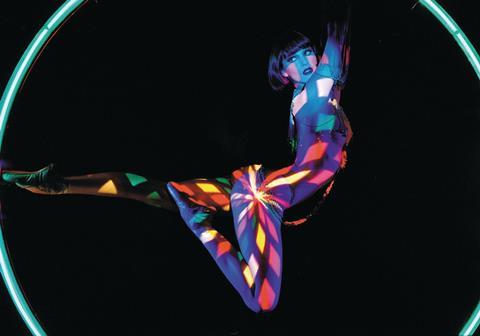 Two new films from Celluloid Dreams will debut at this year's AFM.

Capitalising on the trend for things that go suck in the night, the company is handling Dennis Gansel's Berlin-set vampire tale We Are The Night. The film is now in production and stars Nina Hoss, Jennifer Ulrich, Karoline Herfurth and Max Riemelt.

Also from Celluloid is Crazy Horse, a documentary about the famed Paris cabaret. Frederick Wiseman's film, now in post, follows the inner workings of the nude review club as it readies a new show.

Films Distribution will debut With Love… From The Age Of Reason by Love Me If You Dare director Yann Samuell. The romantic comedy stars Sophie Marceau and is now in production. Also on deck for the company are the first images from Laurent Courtiaud and Julien Carbon's Red Nights, about a cursed jade skull.

At its first market since merging with UGC, TF1 International will screen a promo reel of Romain Gavras' Redheads. The first-time feature director is the son of Costa-Gavras and is best known for his music videos. The film is about a red-headed teenager who is the victim of ridicule. He sets off for Ireland, a place where redheads are commonplace, and the journey becomes a rampage of violence. Vincent Cassel and Olivier Bartélémy star in the film which Cassel is producing with Eric Neve and Alexandrea Swenden. UGC will release in 2010.

Kinology's new titles include Rodrigo Cortés' Buried starring Ryan Reynolds and produced by Adrian Guerra and Peter Safran; and Pascal Chaumeil's Heartbreakers starring Romain Duris and Vanessa Paradis. Both films are in post-production. Kinology will also begin sales on Christophe Gans'
Fantomas, which will shoot in summer 2010.

SND is bringing its first English-language film to the AFM. Olivier Abbou's $5.4m Territories (working title), a France-Canada co-production, is a psychological horror set on the US-Canada frontier.