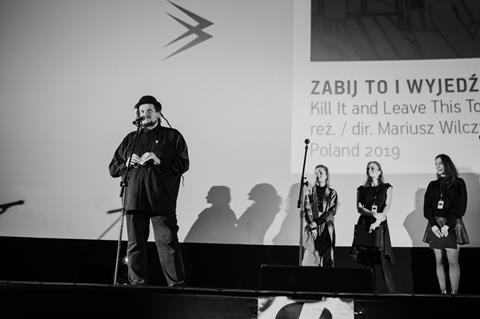 The New Horizons International Film Festival in Wroclaw in Poland is celebrating its 20th anniversary edition this month in a combined event with sister organisation, the American Film Festival that ran from November 5-15.
Usually held in July, the festival team moved quickly to postpone the festival to November due to the Covid-19 pandemic. But four weeks before the re-scheduled event was due to take place, the team moved again to plan a hybrid festival, with some hand-picked physical screenings and an online offering for the rest.
And just two days into the festival, new cinema restrictions due to rising Covid infections in Poland, saw the festival take a third big decision; to move wholly online.
"We had some symbolic physical screenings planned, but the cinemas were closed on the third day of the festival due to the rising pandemic," says Marcin Pieńkowski, artistic director of New Horizons "We could have hosted audiences at just 25% capacity in cinemas but our festival is too popular. We could not risk the health and life of our viewers."
Some 90% of the titles due to screen at the original July event and 70% of the planned line up of the American Film Festival were screened in the festival's online iteration.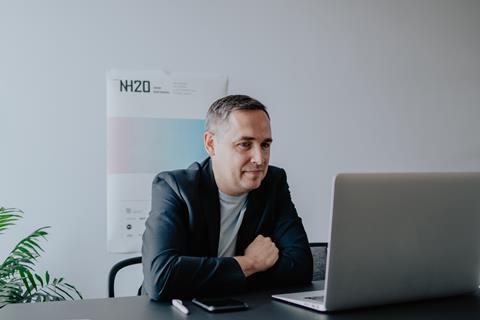 "It is our responsibility to support filmmakers, especially niche artists who struggle now with distribution and exhibition problems," says Pieńkowski. "We were really determined to organise a proper festival, even if it is virtual."
The combined festival event had 197 titles including 157 full- length features available on a dedicated New Horizons online platform, launched by the New Horizons Association. It will become a permanent fixture after the festival officially closes and Poland's first dedicated arthouse streaming platform.
"We knew that we had to launch our own platform and for it to be independent and flexible," says Pieńkowski. "The sales system, the program of the festival and the platform - everything is in one place, very viewer-orientated."
The films
"Usually we present over 200 full- length films at New Horizons and around 100 at American Film Festival," says Pieńkowski. "The result of combining the two events is one of the richest virtual selections of new fiction films."
Physical screenings of Pedro Almodóvar's The Human Voice, Mona Fastvold's Venice Film Festival entry The World to Come and special screenings of Eliza Hittman's timely abortion drama Never Rarely Sometimes Always took place in Wroclaw over the first two days.
The 12 titles in the international competition included the world premiere of Simple Things by Polish filmmaker Grzegorz Zariczny, Filip Jan Rymsza's Venice out-of-competition title Mosquito State and February, directed by Kamen Kalev.
The online line-up has showcased some of the most exciting festival favourites of the year in Jasmila Zbanić' s Aida, Michel Franco';s New Order, Andriej Konczalowski's Dear Comrades!, Thomas Vinterberg's Another Round, Kelly Reichardt's First Cow, Spike Lee's David Byrne: American Utopia, Tsai Ming-liang's Days, Jonathan Nossite's The Last Words, Gianfranco Rosi's Notturno, Nicolás Pereda's Fauna, Christos Nikou's Apples, Philippe Lacôte's Night Of The Kings, Suzanne Lindon's Spring Blossom and Victor Kossakovsky's Gunda.
Furthermore, the Visual Front section includes the world premiere of the Fassbinder-esque variation Hurrah, We Are Still Alive! by famous Polish visual artist Agnieszka Polska.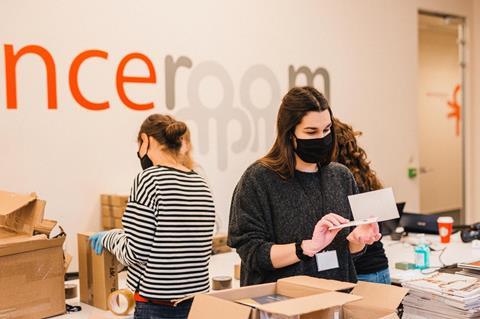 The festival usually attracts 110,000 admissions to cinemas and Pieńkowski estimates over 100,000 viewers to have seen this year's geo-blocked screenings."Around 60% of the films in our programme usually don't have theatrical distribution or even VoD distribution in Poland" Pieńkowski notes. "And at the same time the festivals are quite elite and expensive."
He is has received messages from viewers who have been delighted to be able to "attend" the festival for the first time. "I can't tell you how we will look in July next year for the next edition of New Horizons but we will analyse all the data and look at all the options," says the artistic director.
"New Horizons is a place with a curated, high-quality, sometimes experimental content," he continues. "International sales agents and Polish distributors know that it is a good place to launch a Polish premiere - we create a good buzz which helps later in distribution."
Submission calls by organisers for the 2021 edition are expected to begin next month.


New Horizons Film Festival is an international film festival held annually in July in Wrocław, Poland. It has been organised since 2001.