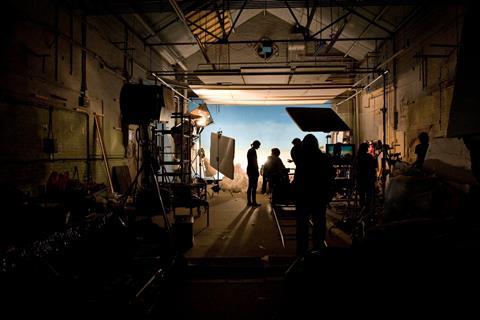 For half a century, the National Film and Television School (NFTS) has developed some of the UK and the world's top creative talent. It is widely regarded as the top school of its kind in the UK and one of the very best internationally.
A snapshot of the school's glittering alumni include the double Oscar-winning cinematographer Roger Deakins (Blade Runner 2049 and 1917), writer Malorie Blackman, Laurie Nunn, creator of Netflix's Sex Education, Bafta-winning 1917 writer Krysty Wilson-Cairns, acclaimed writer/director Joanna Hogg whose credits include Directors' Fortnight 2021 title The Souvenir Part 2, Bafta-winning director David Yates best known for his work on the Harry Potter and Fantastic Beasts franchises, animator Nick Park, creator of the beloved 'Wallace And Gromit' characters, director Yann Demage (Top Boy, '71), renowned arthouse filmmaker Lynne Ramsay, whose latest film was You Were Never Really Here, acclaimed director Alrick Riley (Bridgerton and Once Upon a Time) and award-winning composer Nainita Desai (The Reason I Jump and For Sama).
Celebrating its 50th anniversary in 2021, as the NFTS eyes the next 50 years, the venerable institution is working hard to ensure it is at the vanguard of a diverse and vibrant UK film industry.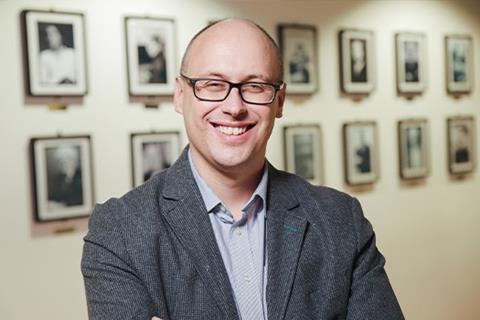 "We want to be even more inclusive, we want to do more to support production wherever it happens in the UK and we want to continue to move into new specialisations so that we can address emerging skills gaps and shortages," says Jon Wardle, director of the School since 2017. "And while we do those things, we also want to make sure we continue to do the basics right."
Those include great teaching, attracting talented students and intensive classes and courses. But there are no short cuts to developing and nurturing the very best talent.
"Maintaining the high standards is challenging when money is tight but it's crucial and other than making the School as inclusive as possible, it's my top priority," explains Wardle.
The NFTS has pledged to build on its various existing diversity and inclusion programmes to ensure the students it seeks to attract can attend the school, regardless of their background. It created an anti-racism commitment in 2020 to ensure the NFTS reflects the full diversity of the UK and that its students and graduates are seen, heard and represented across all areas of the industry in which they work and shape.
Established 15 years ago, the Toledo Scholarship, established by producer Duncan Kenworthy, supports newcomers from the UK's ethnically diverse backgrounds attend the School. To date 30 scholars have benefitted from over £300,000 of funding that has enabled them to study a wide range of specialist film, television and games courses at the NFTS.
Previous Toledo recipients include writer/director Shola Amoo (The Last Tree), editor Mdhamiri Á Nkemi (Blue Story) and producer Kurban Kassam (Ginger And Rosa).
A glance at the racial composition of graduates of the School from the past few years makes for encouraging reading: One in four recent NFTS graduates are from Black, Asian and minority ethnic backgrounds versus only 3% in the industry overall.
Singular focus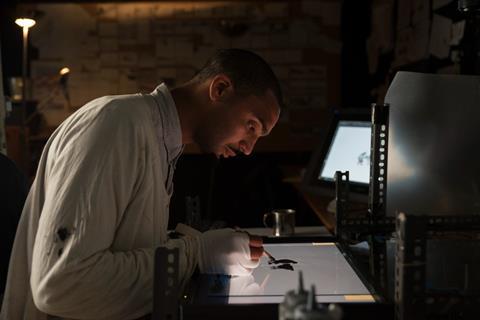 The NFTS is the only UK film school with its own industry-rivalling film and television studios and post-production facilities. Such state of the art physical infrastructure helps the school to maintain a singularity of focus and it remains one of the only film schools in the world where applicants have to know what they want to do before they join.
"You can't come to the NFTS and do a bit of editing, direct and then do location sound on the next project," Wardle says. "We take students who know what they want to do and we work with them intensively to develop the skills and portfolio to join the industry in that area."
The approach means the NFTS can directly address industry skills gaps and shortages by running specific courses in areas including location management, post production supervision and production accounting. Now it is producing graduates ready for roles in the burgeoning high-end television sector: although the NFTS graduates only eight cinematographers per year, its alumni shoot 25% of all high-end TV in the UK. And a whopping 85% of UK broadcaster spend on high-end TV and two thirds of all Netflix productions count at least one NFTS graduate in a key role. Programmes with NFTS alumni include His Dark Materials, Chernobyl, Loki and It's A Sin.
The secret? Small is beautiful. "It's hard to teach cinematographers to a world class level if the class is too big," says Wardle. "We focus on the quality of graduate not quantity."

For half a century, the National Film and Television School (NFTS) has developed some of Britain and the world's top creative talent – for which we were honoured to receive both the 2018 BAFTA for Outstanding Contribution to British Cinema and the Queen's Anniversary Prize for Higher and Further Education.