ACTOR: 22-year-old Dubliner Barry Keoghan has an unmistakable intensity, whether it be seen on TV's Love/Hate, briefly glimpsed in the feature '71 (he also has a small role in Trespass Against Us), or bigger turns in indies Norfolk and Rebecca Daly's upcoming Mammal, in which he takes the lead opposite Rachel Griffiths ("It was a challenging part, to be honest," he says).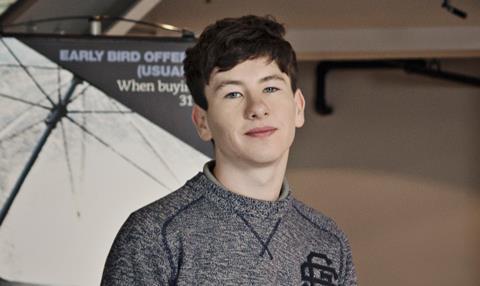 Casting director Shaheen Baig was an early fan. "He is such a memorable, watchable actor, able to convey great tenderness, truth and is always engaging," she says.
Currently shooting the coveted lead in I Want To Be Like You for Konstantin Bojanov (the film was written by Ida's Rebecca Lenkiewicz), Keoghan - who came to acting via a casting call posted in his local newsagent - knows what he's after.
"I want to be in those films where, when you leave the theatre, you feel like you've been through that story, you've been that person," he says. He's well on his way.
Contact Conor McCaughan and Sam Fox, Troika Talent sam@troikatalent.com