ACTOR: Fresh off the run of the Matthew Warchus-directed Future Conditional at London's Old Vic — which also marked Warchus's first season as the theatre's artistic director — Brian Vernel is set to transfer across the road to the Young Vic in December when he'll lead the cast of Barbarians.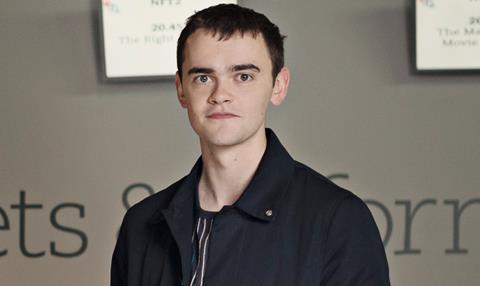 Click here for more Stars of Tomorrow
Directed by the up-and-coming Liz Stevenson, it was the winner of the JMK Award 2015. He's also shortly to be seen in BBC Two's eight-episode drama series The Last Kingdom, which saw Vernel shoot in Budapest for seven months.
"It was a bit different for me, I played a nobleman, a bit of a baddie — RP and all that," says the Glaswegian with the broad accent, who studied at the Royal Conservatoire of Scotland (formerly the Royal Scottish Academy of Music and Drama) after a one-year general arts foundation course at Glasgow University.
Still just 24, Vernel first made an impression in TV's The Casual Vacancy this year opposite Rory Kinnear. With a few interesting film projects in the offing, "I'm happy with the way things are going right now," he says. "And wherever that takes me is fine by me."
Contact Sophie Holden, Curtis Brown sophie.holden@curtisbrown.co.uk