WRITER-DIRECTOR: Nick Rowland has consistently impressed as a writer-director.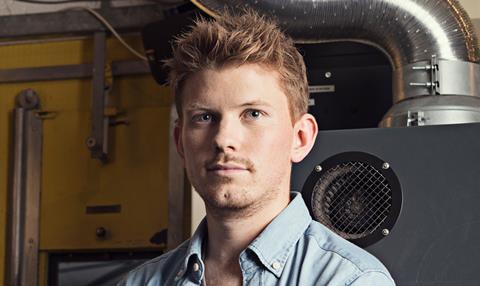 Click here for more Stars of Tomorrow
From his Bournemouth graduation film Dancing In The Ashes, which was nominated for several awards, to his three short films at the NFTS: the Sundance-nominated Out Of Sight, the Bafta and AFI Fest-nominated Slap and this year's Group B, his most dynamic piece of work to date, which was shortlisted for a student Oscar.
Film-making, though, is Rowland's second career; born in Stamford in the Midlands and still only 26, he used to be a professional rally driver.
Group B, which stars Richard Madden and Michael Smiley, is set in that world and feels as authentic as it gets; the stunt driving was done by British rally champion David Higgins.
Rowland competed as a rally driver across the UK and as far away as China, but post-2008 his sponsorship crumbled and he decided to look at another career.
The first time he picked up a camera was in 2009 to get a showreel together for Bournemouth. "I told myself, if I'm good at it I'll keep doing it, but I won't force it if I'm not good. Now I love it more than I did motorsports," he says.
He may develop Plan B into a feature, but what's most remarkable about Rowland's work is how different each of his four shorts are; anything could happen.
In the meantime, though, after directing episodes of police drama Cuffs for BBC TV, Rowland is focused on Calm With Horses, co-written by his NFTS colleague Joe Murtagh from Colin Barrett's short story, and to be produced by Daniel Emmerson.
Contact Conor McCaughan and Sam Fox, Troika Talent sam@troikatalent.com