Newly added to this year's festival will be a workshop for young filmmakers and film music composers.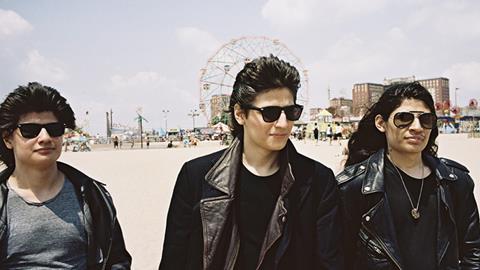 Sundance Institute has revealed the 11 films that will form the line-up of its second festival in Hong Kong, held in association with The Metroplex, a newly opened cineplex in Kowloon Bay.
The 2015 Sundance Film Festival: Hong Kong will run from Sept 17-27 and follows last year's Sundance Film Festival - Hong Kong Selects, which brought a series of curated US independent films to the city for the first time. Titles this year include:
The Wolfpack, Crystal Moselle
Advantageous, Jennifer Phang
Cartel Land, Matthew Heineman
Dope, Rick Famuyiwa
James White, Josh Mond
Me and Earl and the Dying Girl, Alfonso Gomez-Rejon
People, Places, Things, Jim Strouse
Songs My Brothers Taught Me, Chloé Zhao
The End of the Tour, James Ponsoldt
The Stanford Prison Experiment, Kyle Patrick Alvarez
The Witch, Robert Eggers
The Wolfpack, which won the US Grand Jury Prize: Documentary at Sundance, will open the festival and first-time feature director Moselle will be in Hong Kong to participate in a post-screening Q&A session.
Other filmmakers attending festival to engage in post-screening Q&As include Phang, Heineman, Famuyiwa, Mond, Strouse, Alvarez and Eggers.
Workshops
Newly added to this year's festival is a Film Music Day Lab, providing a day of knowledge sharing to filmmakers, music composers and audiences interested in music for film and television.
This day lab will be led by composer and director of the Sundance Institute Film Music Program Peter Golub (The Great Debaters, Frozen River) and will feature presentations by composers George Clinton (Austin Powers) and Peter Kam (The Warlords, Helios), as well as a demonstration showcasing film music works extracted from the Sundance Institute Film Music Program.
General audiences will be invited to attend the Filmmakers Panel Discussion, which will be moderated by Sundance Film Festival director of programming Trevor Groth.
Sundance Film Festival director John Cooper said: "Building on last year's impactful cinematic and cultural experience, Sundance Institute returns to Hong Kong with a strong slate of cutting-edge independent films.
"We programmed this festival with the theme of discovery in mind so this year's line-up features a range of intriguing dramas, interesting documentaries and light comedies.
"We are excited to bring filmmakers to share new stories and a unique artistic vision with audiences at the Metroplex."