The dreamy intimacy of Yao Huang's debut feature is a departure from the more mannered Chinese film-making to which Western audiences have become accustomed.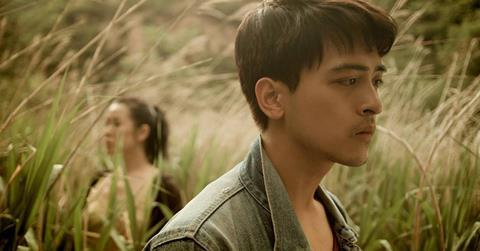 Pleasure. Love. charts the sensual journey of two pairs of lovers with an elliptical sensibility that owes a debt to European cinema.
In the first story, a man is enchanted by an experienced woman's guile. The second presents an older man as the more accomplished lover. The stories overlap briefly and poignantly.
"I hope that the audience will enjoy the film and take away from it a real appreciation of love," says Huang, who studied at the Central Academy Of Drama in Beijing and apprenticed alongside directors including Stanley Kwan.
"I want lovers to treasure their existing lover and to pursue the most pure form of love and romance. I don't think that people should settle — they should search for the purest love to experience."
The film took a long time to come to fruition. "I [wrote] the script 12 years ago and it has nearly taken all that time to find the investment."
There were censorship issues - "Asian countries are conservative when they face sex" - and eventually production began in early summer 2014 in Beijing.
The setting may seem strange to Westerners but Huang makes no apologies. "When you see Pleasure. Love. you're looking at a different Beijing and hopefully one you haven't seen before.
"There are no skyscrapers or tall buildings in my film, but what you're seeing is still the real Beijing."