EXCLUSIVE: International trailer launches to celebrate 40th anniversary of Martin Scorsese classic.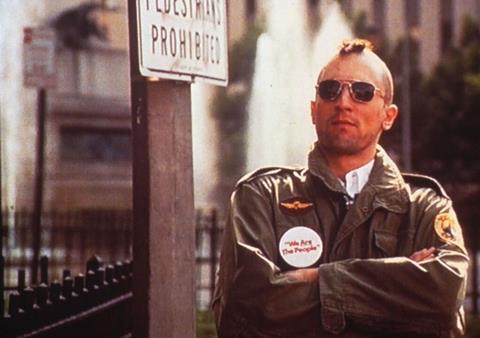 UK classics distributor Park Circus has launched international activity celebrating the 40th anniversary of Sony Picture's Taxi Driver with the reveal of a brand new trailer for the iconic film.
Anniversary activity will begin with August re-releases in Austria and Switzerland, with further theatrical and festival screenings planned across Europe, Latin America and Australia from September through to the end of the year.
Screenings will take place from the 2011 digital restoration of the film carried out by Sony Pictures, following a full 4K workflow from the original camera negative under the guidance of Martin Scorsese and Michael Chapman.
A UK re-release is understood to be in the works for 2017.
Combining Robert De Niro's insomniac delivery of Paul Schrader's pitch black script, Michael Chapman's expressive nocturnal cinematography and Bernard Herrmann's memorable, menacing score, the trailer captures the still-striking modernity of Martin Scorsese's post-Vietnam thriller and the fraught urban and psychological landscapes that makes it one of modern American cinema's most memorable achievements.