Don Cheadle's Miles Davies' biopic to get international premiere.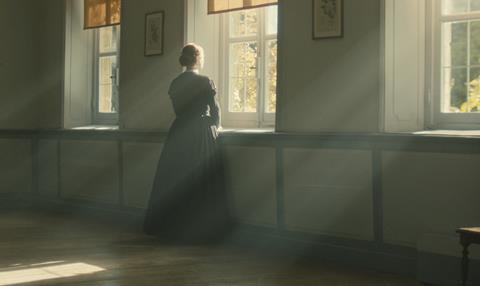 The Berlin International Film Festival (Feb 11-21) has unveiled the eight-strong line-up for its Berlinale Special strand, which includes recent works by contemporary filmmakers and biopics of renowned personalities.
The programme includes the world premiere of Terence Davies' drama biopic A Quiet Passion, which stars Sex and the City's Cynthia Nixon as the celebrated American poet Emily Dickinson, charting her life from her early days as a young schoolgirl to her later years as a reclusive artist. Jennifer Ehle (Fifty Shades Of Grey) and Keith Carradine (Nashville) co-star.
The line-up also includes the international premiere of Miles Ahead, Don Cheadle's directorial debut in which he also stars as jazz pioneer Miles Davis in late 1970s Manhattan, dealing with sycophants, industry executives, career highs and lows and memories of the love of his life, Frances Taylor.
Pernilla August's A Serious Game will also world premiere in the Berlinale Special Gala section.
The adaptation of Hjalmar Söderberg's romantic novel is based on a screenplay written by Lone Scherfig (An Education) and set in Stockholm at the turn of the 20th Century, starring Karin Franz Körlof, Sverrir Gudnason (Monica Z) and Michael Nyqvist (The Girl With the Dragon Tattoo).
As previously announced, documentaries in the Berlinale Special strand include the European premiere of Michael Moore's Where To Invade Next The Music of Strangers: Yo-Yo Ma and the Silk Road Ensemble, from Morgan Neville, director of Oscar-winner Twenty Feet From Stardom; and The Seasons in Quincy: Four Portraits of John Berger, directed by Colin MacCabe, Christopher Roth, Bartek Dziadosz and actress Tilda Swinton.
Also previously announced, Joel and Ethan Coen's Hail, Caesar! will open the festival, where it will play out of competition and Meryl Streep will preside over this year's jury, which has yet to be named.
The full programme will be announced on Feb 2.
Berlinale Special Galas
A Quiet Passion (UK-Belgium)
Terence Davies (Distant Voices, Still Lives, Sunset Song)
With Cynthia Nixon, Jennifer Ehle, Keith Carradine, Jodhi May, Catherine Bailey, Emma Bell, Duncan Duff
World premiere
Creepy (Japan)
Kiyoshi Kurosawa (Journey to the Shore, Tokyo Sonata)
With Hidetoshi Nishijima, Yuko Takeuchi, Teruyuki Kagawa, Haruna Kawaguchi, Masahiro Higashide
World premiere
A Serious Game (Den allvarsamma leken) (Swe-Den-Nor)
Pernilla August (The Legacy –TV series, Beyond)
With Sverrir Gudnason, Karin Franz Körlof, Liv Mjönes, Michael Nyqvist, Mikkel Boe Følsgaard
World premiere
Miles Ahead (US)
By Don Cheadle (debut)
With Ewan McGregor, Don Cheadle, Keith Stanfield, Michael Stuhlbarg, Austin Lyon
International premiere
The Music of Strangers: Yo-Yo Ma and the Silk Road Ensemble - doc (US)
Morgan Neville
European premiere
Where To Invade Next - doc (US)
Michael Moore
European premiere
Berlinale Special
National Bird - doc (US)
Sonia Kennebeck
World premiere
The Seasons in Quincy: Four Portraits of John Berger - doc (UK)
Dirs: Colin MacCabe, Christopher Roth, Bartek Dziadosz, Tilda Swinton
World Premiere