Pilot for upcoming Amazon sci-fi costs $15m.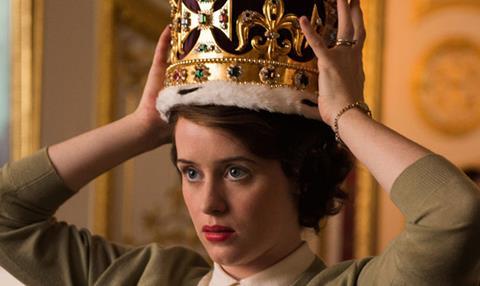 Left Bank Pictures CEO Andy Harries has lifted the lid on what it is like working with Netflix, the famously secretive online giant which fully-financed the company's £100m series about the royal family, The Crown.
During a Screen Film Summit session about high-end TV, Harries described the SVOD service as "the most supportive and hands-off – while also being available – partner I have ever worked with."
However, even after Netflix committed to the show during its first meeting with Harries, writer Peter Morgan and director Stephen Daldry, it will not disclose to the producer how the series has performed on the service.
"We absolutely don't know how it's doing," he admitted. "We have no indication on how it has done. I'm not sure they will ever tell us. I've asked them. We'll have to wait to see its next trading results to maybe get a sense of whether subscriber numbers have gone up."
The executive said he could understand Netflix's reluctance to disclose performance because if they did producers could potentially have more bargaining chips when it came to drawing up contracts for subsequent series.
Harries confirmed industry hear-say that the company is very hands-off during the production process. "I call them once a week," he added. "They came to read-throughs and wanted to know the cast and read the script but they never gave script notes on the show and didn't have cast demands."
Amazon
Harries is also co-producing with the sector's other digital titan, Amazon, on an upcoming sci-fi pilot based on Michel Faber's cult book The Book Of Strange Things.
The still untitled TV adaptation follows a priest who is sent into space to help found a new colony. Cast includes Anil Kapoor, Richard Madden and Haley Joel Osment. Matt Charman (Bridge of Spies) is writing the pilot and exec producing, Kevin MacDonald (The Last King of Scotland) directs.
"We were asked by them how much we wanted to make the one hour pilot for," he said, visibly still in some disbelief. "$15m. Extraordinary. That's twice the budget of The Crown [per episode]. They gave it to us."
The price tag easily makes it one of the most expensive TV episodes of all time.
The executive admitted that Netflix and Amazon have rapidly moved the goal posts in the TV business.
"The Crown is just the first in an escalating war of more ambitious drama. Westworld is wildly more expensive than The Crown", he commented, "two or three times more, I should think".
"I feel bad for UK broadcasters," he continued. "I don't know how they will do it. The Crown and The Grand Tour [Amazon's Top Gear spin-off] will be the tipping point in this country. Viewing habits (through binge watching) and budgets are changing so rapidly."
James Corden movie?
Asked what it would take for him to get back into making movies, Harries, who previously produced The Queen and The Damned United, said that Left Bank has a few films in development:
"Comedy was my great love. I'd like to make a big comedy movie and put James Corden in it. It would be something obviously British."
He admitted to the industry audience that he finds TV far easier to make than film, which he described as a "dispiriting" process.
"TV is much quicker," he concluded. "And the movie business is a director-led business. If you work with collaborative directors that's great. But if you don't, you have a problem. TV is a producer-led business."