Among the box-fresh projects on offer to tempt international buyers at this year's European Film Market (Feb 11-21) are projects directed by Steven Soderbergh, Tom Hanks and Francois Ozon, as well as interesting new titles set to star Orlando Bloom, Uma Thurman, Emily Blunt and Catherine Deneuve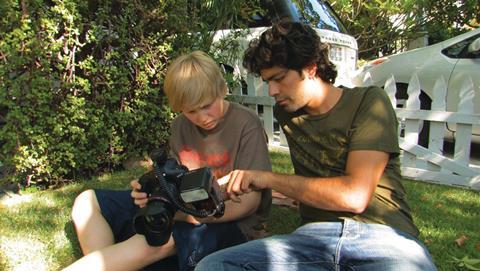 United States
As the industry gears up for the first major international market of 2010, there is a sense among the US contingent that the EFM could represent the start of an upswing.
Foreign buyers and US sales agents were on the ground in modest numbers at Sundance, and the deals and conversations that ensued will inform a portion of business in Berlin, besides the usual raft of new work.
Summit International arrives with Larry Crowne, which reunites the Charlie Wilson's War team of Tom Hanks and Julia Roberts. Hanks wrote and will direct the comedy about a man who reinvents himself. Production is set to kick off in April.
Voltage Pictures introduces The Good Doctor starring Orlando Bloom, director Lance Daly's follow-up to his Irish drama Kisses. Bloom plays a resident doctor who is blackmailed by an intern after he accidentally kills a patient. Principal photography starts in early February.
Lionsgate will commence sales on Steven Soderbergh's Knockout. Mixed martial-arts superstar Gina Carano plays a betrayed covert operative out for revenge. Ewan McGregor, Michael Fassbender, Channing Tatum and Michael Douglas also star. Production is set to start in February.
Focus Features International's new project is True Legend, a completed martial-arts film directed by Yuen Woo-ping, that is one of the first Chinese film in 3D. A drunk, once-great warrior enlists the help of a mysterious mentor to rescue his son and avenge his wife's death.
IM Global's action thriller Skyline is directed by effects wizards Colin and Greg Strause and centres on a group of friends who wake up from a party to find themselves in a mysterious, brightly lit world. Scottie Thompson stars and shooting started on February 6.
Affinity International will be talking up Shotgun Wedding, a cross betweenThe Hangover and The Big Chill that Jay Chandrasekhar will direct, about a bachelor who suddenly invites his friends to his destination wedding. Chandrasekhar is producing with Robert Rodriguez, Donald De Line and Richard Perello.
Vampire love
Parlay Films will commence sales on the romantic comedy Vamps from writer-director Amy Heckerling. Krysten Ritter stars in the tale of female vampires in New York whose immortality is threatened by love. Shooting starts in March.
Arclight Films will be tempting buyers with Red Hill, an action thriller from producer Al Clark which premieres in Panorama. In the vein of No CountryFor Old Men, the story centres on a new sheriff who must protect his family from a vengeful man.
Stephanie Denton is back as president of worldwide sales at Burbank-based Transition Entertainment and arrives with the action horror Demon Road. In pre-production, the story follows a tough female thief battling phantom street-racers from the 1950s.
Karinne Behr has resurfaced as president of international sales at Pangea Media Group with the comedy Father Of Invention. Kevin Spacey plays a broke former billionaire inventor who tries to reconnect with his daughter.
Virginia Madsen, Camilla Belle, Heather Graham and Johnny Knoxville star.
Straight from Sundance, Myriad Pictures will introduce Josh Radnor's happythankyoumoreplease, a crowd-pleasing ensemble drama about six friends in New York. Malin Akerman, Kate Mara and Radnor star.
David Jourdan's T&C Pictures International acquired international rights to Adrian Grenier's Sundance documentary Teenage Paparazzo, in which the Entourage star befriends a 14-year-old celebrity photographer.
Visit Films has Harmony Korine's Trash Humpers, which premiered in Toronto and follows a small group of elderly Peeping Toms. Ryan Kampe and Sylvain Tron will also bring The Taqwacores, Eyad Zahra's Muslim punk-rock drama that screened in Sundance's new Next section.
Bleiberg Entertainment has David Lee Miller's dark romantic comedy My Suicide, starring Gabriel Sunday as a teenage geek who becomes a celebrity at his high school after announcing he is going to kill himself.
SND has worldwide sales on Crayton Robey's US documentary Making The Boys, the story behind the first-ever gay play and subsequent Hollywood film to reach a mainstream audience.
Jeremy Kay
France
Wild Bunch is launching international sales on Francois Ozon's 1970s-set drama Potiche. Catherine Deneuve stars as the wife of a rich industrialist, played by Gérard Depardieu, who takes charge of her husband's factory following a strike. The company has also picked up Andrucha Waddington's period drama Lope, about Spanish playwright Lope de Vega, now in post.
Coach 14 showcases two films from new Romanian talent Constantin Popescu. His first feature, political drama Portrait Of A Fighter As A Young Man, is set in the aftermath of the Second World War and is screening in the Forum. The director is also prepping Principles Of Life, a lighter film that covers one day as a man attempts to set off on vacation, only to face obstacles every step of the way. Police, Adjective's Vlad Ivanov stars.
Kinology is handling Sarah's Key, which stars Kristin Scott Thomas. Adapted from the novel by Tatiana de Rosnay, it is the story of a journalist who investigates the history of her Paris apartment and discovers it belonged to a Jewish family during the Round-Up of 1942. Kinology also has the 3D digital animation Mune, about the moon's 'keeper', who fights to restore the world when the evil forces of darkness steal the sun.
Elle Driver has Julien Leclercq's The Assault, recalling the 1994 hijacking of an Air France plane at Algiers airport, while TF1 has Michel Leclerc's romantic drama The Names Of Love.
Rezo is selling Christophe Nick and Thomas Bornot's documentary The Game Of Death, about a 1960s experiment which showed how most people would give unbearable electric shocks to others when encouraged by an authority. The research is re-enacted in the form of a TV game show.
Nancy Tartaglione
Italy
Adriana Chiesa Enterprises (ACE) will arrive in Berlin with a slate of new projects. They include Sorry I Want To Marry You starring Raoul Bova and Michela Quattrociocche (pictured below). It is the third film from Federico Moccia, whose debut Sorry If I Love You grossed $18m at the Italian box office in 2008. The company is also showcasing Diego Ronsisvalle's Sicilian-set thriller Gide In Love, starring Olivia Magnani and Gigi Angelillo.
ACE's line-up will also include Roberta Torre's drama Baci Mai Dati, now in post.
Intramovies is showcasing Alfonso Arau's comedy drama The Trick In The Sheet, starring Maria Grazia Cucinotta, a period piece about a film-maker and the naked woman with whom he makes his name.
Intramovies will also be selling Isotta Toso's Clash Of Civilization Over An Elevator In Piazza Vittorio starring Kasia Smutniak, about the chain of events that is triggered after the death of a young man in Rome. It is based on the novel of the same name by Amara Lakhous.
Sheri Jennings
UK
Given the Twilight effect, one project likely to attract buyers is Protagonist Pictures' Bel Ami, an adaptation of the Guy De Maupassant novel about a man who travels through 1890s Paris using his wits and powers of seduction to rise from poverty to wealth, from a prostitute's embrace to passionate trysts with rich beauties.
The film is now fully cast and will start shooting in February in London and Budapest. Twilight sensation Robert Pattinson has now been joined in the cast by Uma Thurman, Kristin Scott Thomas and Christina Ricci. Holly Grainger, Philip Glenister and Colm Meaney will also appear in the film, scripted by Rachel Bennette and directed by theatre duo Declan Donnellan and Nick Ormerod.
Goldcrest Films International (GFI) has taken international rights to David Riker's The Girl, starring Emily Blunt as a working-class Texas woman who goes on a journey with a Mexican immigrant girl. GFI has also picked up Reinout Oerlemans' Dutch box-office hit A Woman Goes To The Doctor, starring Carice van Houten.
Pathé International's Africa United is being talked up as an 'African Slumdog'. The project, which will start shooting shortly, is about three Rwandan children who walk thousands of miles to reach South Africa in time for football's 2010 World Cup.
The Works is going Flemish: the London-based outfit will be giving a market premiere to Jan Verheyen's detective thriller Dossier K, the follow-up to runaway Belgian box-office hit The Alzheimer Case (The Memory Of A Killer). The film is again about two stalwart Antwerp detectives, this time tussling with the Albanian mafia.
Intandem is selling Nick Moran's The Kid, a drama featuring Rupert Friend, Ioan Gruffudd, Natascha McElhone and Liam Cunningham. The company is also co-financing and pre-selling The Veteran, a drama about a soldier who returns from Afghanistan to life at home in London.
UK genre label Jinga is showcasing three new projects: Timer is a romantic comedy based around a revolutionary device implanted in the wrist that displays the number of days until its wearer will meet their soulmate.
Horror picture Shadow is about a soldier returning from a tour of duty in Iraq who goes on a mountain-bike adventure in the Alps. Also on offer is Finale, a supernatural horror yarn about a family trying to cope after the sudden death of their oldest son.
Moviehouse will be giving a market premiere to its vampire thriller Dead Cert, while High Point is introducing buyers to Czech Second World War film Protektor and to Bruce Webb's comedy The Be All And End All.
Geoffrey Macnab
Germany
Celebrating its first anniversary, Aktis Film International will be at the EFM presenting Matti Geschonneck's tragic-comic Boxhagener Platz, set in East Berlin in 1968. The adaptation of Torsten Schulz's best-selling novel of the same name stars veteran German actors Gudrun Ritter and Michael Gwisdek and is screening in the Berlinale Special.
Sola Media is handling Asleik Engmark's feature debut, Twigson, about a boy and his imaginary friend. The film saw more than 360,000 admissions in its native Norway in 2009 and will be competing in the Generation Kplus competition. Solveig Langeland's company will also be looking to attract buyers to internationally renowned documentary film-maker Kurt Mündl's Hogi's Family, about a year in the life of a hedgehog. The project will be ready for Cannes.
Also in post-production is Lorenz Knauer's docu-drama Jane's Journey, following the world's foremost primatologist, Dr Jane Goodall. Bavaria Film International is also hoping for a Cannes delivery.
Media Luna New Films will be at the EFM promoting Hong Kong filmmaker Scud's Panorama title Amphetamine, a story of passion and addiction between two men, starring Thomas Price and Byron Pang. Media Luna will also be screening the psychological horror Strangers Lovers Killers, co-directed by Oliver Torr, Ross Wilson and Matt Zeremes, which is set over 12 hours in Shanghai and Sydney.
Martin Blaney
Spain
DeAPlaneta presents the documentary Millennium: Real Or Fiction?, about the issues raised in Stieg Larsson's best-selling Millennium trilogy, including violence against women and media independence. Barcelona-based Pontas Literary & Film Agency is producing.
Filmax will present Oskar Santos' debut feature, El Mal Ajeno, produced by Alejandro Amenabar's Himenoptero, Mod Producciones and Telecinco Cinema.Screening in the Panorama section, it stars Eduardo Noriega as a doctor who becomes the victim of a shooting. Alta Films is releasing the film in Spain this April.
Latido will also be promoting a Panorama title. Miguel Albaladejo's Born To Suffer, a comedy about an elderly woman who has spent her life looking after her big family but is terrified of them looking after her. Alta Films opens the film in Spain on February 12.
Meanwhile Franco-Spanish company Coach 14 is bringing Bobby Moresco's Castro's Daughter, the true story of Alina Fernandez, daughter of Cuban leader Fidel Castro and his lover, Naty Revuelta. Daniel Brühl, Paz Vega and Mia Maestro are set to star in the film which begins shooting this spring in Puerto Rico.
Chris Evans
China and Hong Kong
Hong Kong-based Distribution Workshop will be at the EFM with three new completed films. The first is Panorama entry Monga by Taiwan's Doze Niu Chen-zer. It is a teenage gangster drama set in the 1980s, starring Ethan Juan Ching-tien and Mark Chao You-ting.
Additionally, horror title Blood Ties is directed by up-and-coming Singaporean film-maker Chai Yee-wei, while the romantic drama In Case Of Love is directed by Taiwan's Lin Hsiao-chien and stars Tony Yang You-ning and Haden Kuo.
Media Asia has four new projects in production, headed by Andrew Lau's $17.6m action drama The Legend Of Chen Zhen, partly inspired by Bruce Lee's
1972 film Fist Of Fury. Donnie Yen portrays Lee's character Chen Zhen, and Shu Qi, Anthony Wong and Chinese star Huang Bo head the supporting cast.
Media Asia is also showcasing Pang Ho-cheung's romantic comedy Love In A Puff with Shawn Yue and Miriam Yeung; Dante Lam's $4m detective thriller Fire Of Conscience starring Leon Lai and Richie Jen; and Alan Mak's action comedy Once A Gangster with Ekin Cheng and Jordan Chan.
We Distributions will bring Vincent Kuk's $7m period action comedy The Incredible Couple starring Sandra Ng and Louis Koo. The project, now in development, is being pitched as Mr & Mrs Smithmeets The Incredibles. Peter Ho-sun Chan is producing.
From mainland China, Beijing-based sales company Chinese Shadows will showcase Wang Xiaoshuai's Chongqing Blues, now in post-production. This film is a drama about a middle-aged sailor returning to his hometown to discover his son has died. Wang Xueqi, Fan Bingbing and Qin Hao star.
Furthermore, Infotainment China is bringing martial-arts drama The Robbers, directed by Yang Shupeng and starring Hu Jun and Jiang Wu.
South Korea
The new projects from Korea at the EFM include CJ Entertainment's Panorama title Golden Slumber, a Japanese assassination conspiracy thriller directed by Nakamura Yoshihiro and starring Sakai Masato, Takeuchi Yuko and Yoshioka Hidetaka.
CJ is also screening the market premiere of Kim Hyeong-joon's No Mercy. Sul Kyung-gu and Ryoo Seung-bum star in this thriller about a homicide forensics expert whose daughter has been kidnapped, and whose prime suspect is a fanatical environmentalist.
M-Line Distribution is selling the untitled project by Lee Joon-ik, the director of the hit King And The Clown. The project, which is now in post-production, follows two legendary swordsmen in the 16th century. Cha Seung-won and Hwang Jung-min star.
Sidus FNH has A Long Visit, directed by Yoo Sung-yup and starring Park Jinhee and Kim Hae-sook. Now in post-production, the film is an adaptation of a play about a terminally ill woman who visits her mother in her old hometown for the last time.
Sidus is also selling Kwon Hyung-jin's melodrama Wedding Dress, starring Song Yuna and Kim Hyang-gi, about a nine-year-old girl preparing a gift for her dying mother.
New to FineCut's slate for the EFM is John H Lee's Korean War film 71 - Into The Fire, about teenage soldiers, which is now filming. It stars Kwon Sang-woo, Choi Seung-hyun from the pop group Big Bang, Cha Seung-won and Kim Seung-woo.
Jean Noh
Japan
Tokyo Broadcast System (TBS) will unveil several new titles at the market, led by Space Battleship Yamato, an adaptation of the legendary Japanese animation TV series (also known as Star Blazers). In development for many years, the live-action version stars SMAP member Takuya Kimura with Meisa Kuroki. The film is directed by special-effects wizard Takashi Yamazaki, acclaimed for the Always: Sunset On Third Street films. The CG-heavy picture is in post- production for a December 2010 domestic release, with a strong eye on sales to foreign markets.
TBS will also introduce the youth boxing drama BOX!. The film stars Kengo Kora (left) and Hayato Ichihara, of Rookies fame, who trained for months for the role as a high-school boxing prodigy. It is directed by Detroit Metal City's Toshio Lee.
Jason Gray