APRIL 14 UPDATE: Universal tentpole soars to $82.2m internationally including other markets.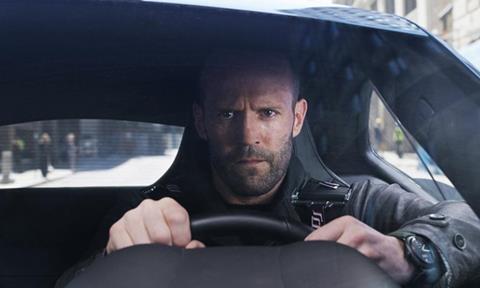 The Fate Of The Furious is on course to deliver $63.9m (RMB 440m) on opening day Friday in China including midnight previews.
Read: Will 'The Fate Of The Furious' cross $400m worldwide in opening weekend?
That amount – $55.2m (RMB 380m) from Friday plus $8.7m (RMB 60m) from midnight previews –establishes new records for opening day, single box office day, and Friday.
The eighth instalment in the action franchise established Universal's biggest international Thursday as it generated $58.4m from 41 markets, sweeping aside Furious 7's previous high-water mark of $43m.
There are a further 22 markets including North America set to open on Friday.
The Fate Of The Furious has opened top in all its markets and established opening day records in 11: Argentina, Colombia, Egypt, India, Indonesia, Israel, Lebanon, Malaysia, Peru, Portugal and U.A.E.
Universal reported record opening days for the studio in 14 including Germany and Mexico, and franchise opening day records in 25 including Italy and South Korea.
Vin Diesel, Michelle Rodriguez, Tyrese Gibson, Ludacris, Dwayne Johnson and Jason Statham star alongside newcomer Charlize Theron. F. Gary Gray directed.
As previously reported, Disney's live-action smash Beauty And The Beast has crossed $1bn worldwide. Moana stands at $387.2m through Walt Disney Studios Motion Pictures International.
DreamWorks Animation's The Boss Baby ventures into 15 new markets including Spain, Argentina and Hong Kong through Fox International and stands at $123.9m.
Warner Bros Pictures International executives said Kong: Skull Island has reached $386m, while CHiPS stands at $6.4m and The LEGO Batman Movie $129.3m. Going In Style on an early $7.3m opens in Spain and Germany this weekend.
Paramount Pictures International's Ghost In The Shell stands at $104.6m, while Rings has reached $55.3m.