The Zurich Film Festival's MD and artistic director talks to Martin Blaney about his other role, as managing director of production outfit Millbrook Pictures, which made a splashy debut with a $4.3m investment in Oliver Stone's W.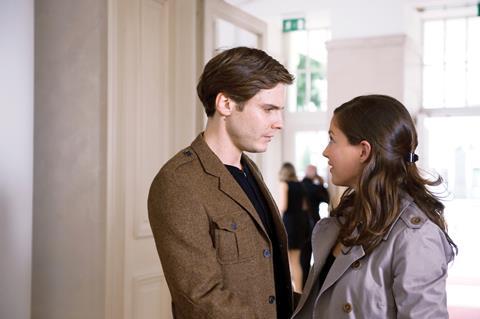 It's not often that a film festival director also works as a film producer but Karl Spoerri, who is both managing director and artistic director of the Zurich Film Festival and managing director of Thomas Sterchi's Zurich-based Millbrook Pictures, is a man of many disciplines. He started his career as an actor before setting up two talent agencies, in Germany and Switzerland, and later launching the festival in 2005.
"When you're an agent, you have contact with a lot of talent and the same goes for running a festival," says Spoerri. "One gets to see many films and that made me think that I could make films as well.
"There's a close relationship between festivals and producing films — you have the pressure of keeping the costs down, having to be a good organiser and being aware of what appeals to your audience."
"When you're an agent, you have contact with a lot of talent and the same goes for running a festival."
Spoerri officially joined the Zurich-based Millbrook Pictures in January, and he holds an 8.4% stake in Sterchi's company. But it was at the 2007 edition of the festival that Millbrook's first project started to take shape. At the time, Spoerri was on Millbrook's advisory board.
He had invited Oliver Stone to Zurich to receive the Golden Eye Award and give a master class. The two met in the US at Sundance and then in Los Angeles in early 2008, and discussed the possibility of Sterchi becoming a partner in the director's George W Bush project, W. A meeting at the Berlinale the following month sealed the deal, resulting in Millbrook taking a $4.3m investment in the $28m film.
"Our involvement was a mix of equity investment and German-speaking rights," Spoerri recalls. "We decided on a special release in Switzerland with one of the biggest daily newspapers, the Sonn­tagsblick, issuing the film as a free DVD in 400,000 copies. As the timing was tight because of the [US presidential] election date, we had to decide on a different strategy other than a theatrical release.
"Our films' budgets depend on whether we're aiming for the international market."
"In Germany and Austria, we followed an unusual path as well by having ProSiebenSAT.1 present the free TV premiere. We had thought about putting the film into the cinemas, which would have been our ideal, but the performance of the film in France showed it would have been too risky," he explains.
Millbrook's second project, Alain Gsponer's romantic comedy My Words, My Lies — My Love (Lila, Lila), starring Daniel Brühl, was produced by Berlin-based Film1 in early summer 2008. Millbrook stumped up $350,000 (€250,000) of the $4.9m (€3.5m) budget for the film, which will be released by Warner Bros/Falcom Media in Germany on September 17.
Balancing act
Millbrook's goal, Spoerri explains, is to have "a mix of German-language and international projects" and he points to the current films in development, which include international project Barry, about the first St Bernard rescue dog, the English-language film Superstar about two rival cycling legends from the 1950s, and a sequel to The Swissmakers (Die Schweizermacher), the most successful Swiss film of all time.
Millbrook is also open to boarding productions from outside producers and set up a Munich outpost in July to be able to structure its German-language productions as co-productions with Germany.
"Our films' budgets depend on whether we're aiming for the international market," Spoerri says. "Oliver Stone's film was certain to have been the upper limit, and I think most of the projects would be up to a maximum of $20m. It all depends on a project's commercial potential seen in the long term."
Born in Zurich in 1973, he attended the city's drama academy and worked as an actor in theatre, cinema and television; he made his first foray into production in 1997 with Sausages.
In 1998, Spoerri set up Spoundation which launched the talent agencies Creative Artists Management and Das Besetzungsbüro in Cologne.
In 2004, he collaborated with Zurich's University of the Arts on the digital film festival, onedotzero_adventures in moving image.
In 2005, he established Spoundation Motion Picture with actor Antoine Monot Jr and Nadja Schildknecht to launch the Zurich Film Festival.
In January 2009, Spoerri was appointed managing director of Millbrook Pictures. He continues as artistic director of the Zurich Film Festival (September 24-October 4).