Thursday's queues at the Loews weren't for In-N-Out burgers, but instead for the tiger cubs making an appearance at the Epic Pictures office to promote Michael Sarna's A Tiger's Tail.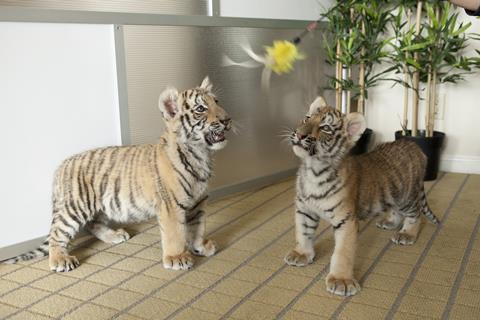 The live-action film is now in production. The non-feline stars of the film include Greg Grunberg and Darlene Vogel. The story follows a boy who finds a baby tiger cub who has escaped from an animal sanctuary and has to return the cub to its home before it destroys his family's house. Salvy Maleki produces with Ewald and Berenson.
Sarna and a pair of 10-week-old tiger cubs, Luna and Tora, met with buyers and other animal-lovers yesterday afternoon.
And they also have fine taste in publications: